Welcome to the AWIS Chicago Chapter!
AWIS Chicago has been recognized as a Star Chapter by AWIS National!
The Association for Women in Science (AWIS) is a non-profit organization dedicated to achieving equity and full participation of women in all areas of science, technology, and engineering.
The Chicago Chapter of the Association for Women in Science was founded in 1978 as a local chapter of the national organization.
Upcoming Events
Everyday Feminism
On November 8th, our friends at Women Employed ask—what is the role of feminism in making the workplace better for women? And what does feminism in the workplace actually look like? This dynamic panel discussion will feature Chicago leaders from diverse sectors like finance, energy, academia, and technology. Learn more and reserve your spot today: http://bit.ly/WETickets
all
working women and their families!
Meet our panelists >>
Wednesday, November 8, 2017
1871 Auditorium at 222 W. Merchandise Mart Plaza, Suite 1212
Networking & Cocktail Reception: 5:15 – 5:50 p.m.
Program and Q&A: 6:00 – 7:30 p.m.
Please Note: Registration will close at 12:00 noon on Monday, November 6th.
Buy your $20 ticket and bring a guest for free!
If you have your guest's information now, please proceed with your registration and fill in your guest's name and email address when you get to the "Guest Information" section.
If you do not have your guest's information now, please proceed with your registration and fill in "N/A" when you get to the "Guest Information" section. Then, email the event team with your guest's name and email address no later than 12:00 noon on Friday, November 3rd.
If you do not want to bring a guest, please proceed with your registration and fill in "N/A" when you get to the "Guest Information" section.
Questions? Reach out to Amanda at acollins@womenemployed.org or 312.782.3902 Ext. 223.
Sponsor: Revolution Brewing
Media Partner: Rebellious Magazine
Promotional Partners: Affinity, American Civil Liberties Union of Illinois, Association for Women in Science, Chicago Black Women in Tech, Chicago Says No More, ComEd, Hustle Mommies, Sargent Shriver National Center on Poverty Law, Women's Business Development Center, Women Who Code Chicago
Click

here

to join AWIS national now. (Remember to select AWIS Chicago as your chapter)
To join AWIS, anyone who supports women in science can join the national organization at the sustaining ($250), professional ($150), or junior level ($65). When you select the Chicago chapter as your local chapter, an additional $5 will be added to the membership. Please be sure to select this so that you can take advantage of our chapter activities and discounts to events.
Benefits of becoming a National AWIS member: Members-only career development webinars and coaching sessions developed with STEM professionals in mind – Access to the quarterly AWIS Magazine featuring columns and articles written by scientists – Full usage of the AWIS website, including discussion features, access to job listings and nationwide member directories – Bi-monthly Washington Wire e-newsletter.
But most importantly, you will be showing your commitment towards advancing women in science! Please take a moment and join today! When registering, select Illinois-Chicago as your local chapter.
Benefits of becoming an AWIS Chicago member: Discounted registration to chapter events – Monthly AWIS Chicago emails detailing AWIS and other Chicago area science events – Members-only invitations to networking events – Broad variety of social, career development and outreach programming designed to engage the local community – Access to local leaders in STEM research, industry and alternative careers
Previous AWIS Chicago Events have included: Career Panels with networking – AWIS special awards at the Chicago Public School Science Fair held at the Museum of Science and Industry – Social events like Yoga at the Park
Information submitted during the registration process is confidential and will be used only by the AWIS National office to process your membership. We encourage you to also complete the other data fields. Sign up now on the AWIS web site. For further information about membership in the National Association of Women in Science, or for information about corporate or institutional memberships, please visit the AWIS National Web Page
Recent Events
November 2nd 2017, 6 – 8pm, Salero, 621 West Randolph Street, Chicago
2017 AWIS-Chicago Innovator: Ramille Shah, Ph.D., Northwestern University
2017 AWIS-Chicago Motivator: Jini Ramprakash, MBA, M.Sc., Argonne National Laboratory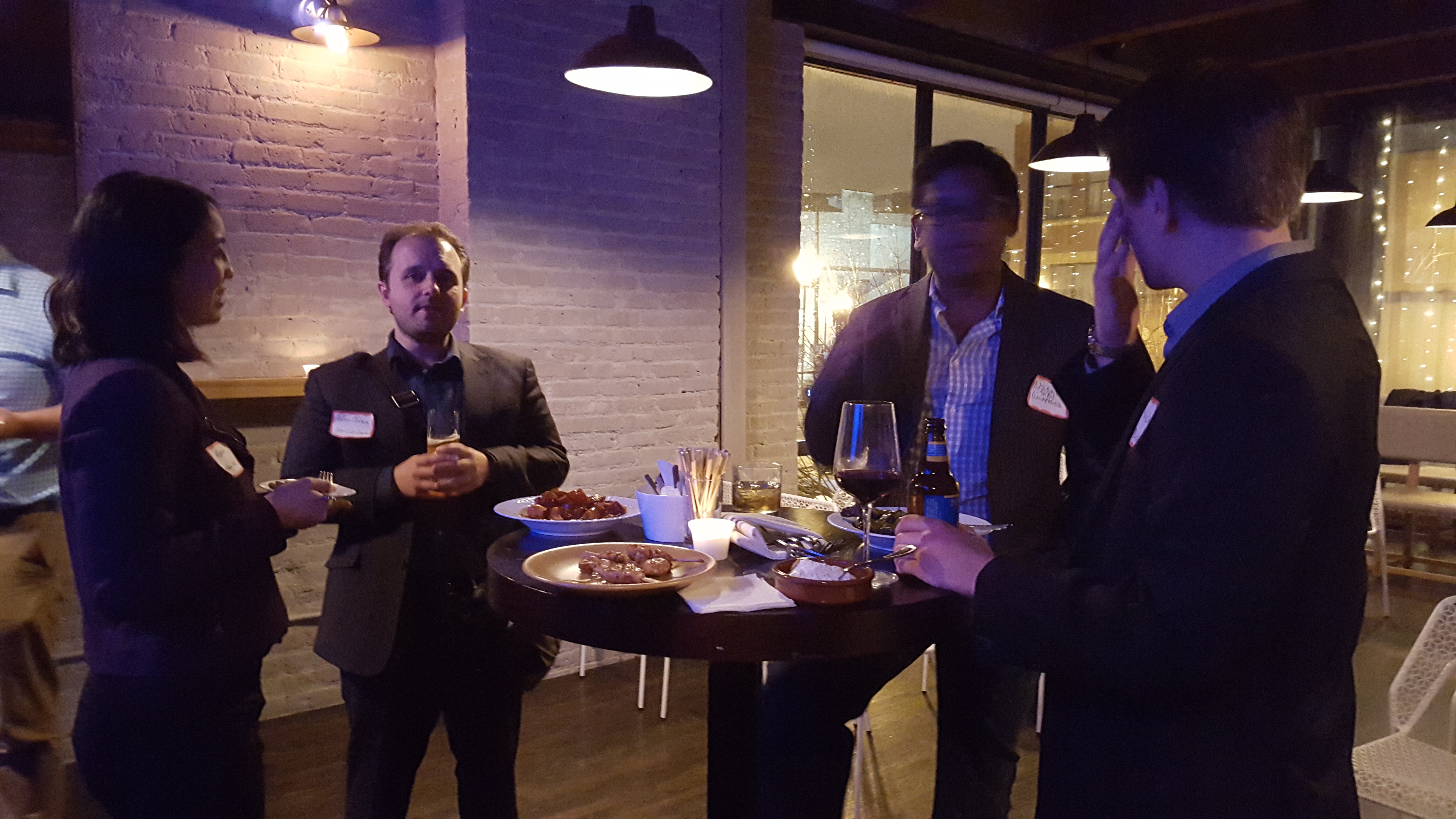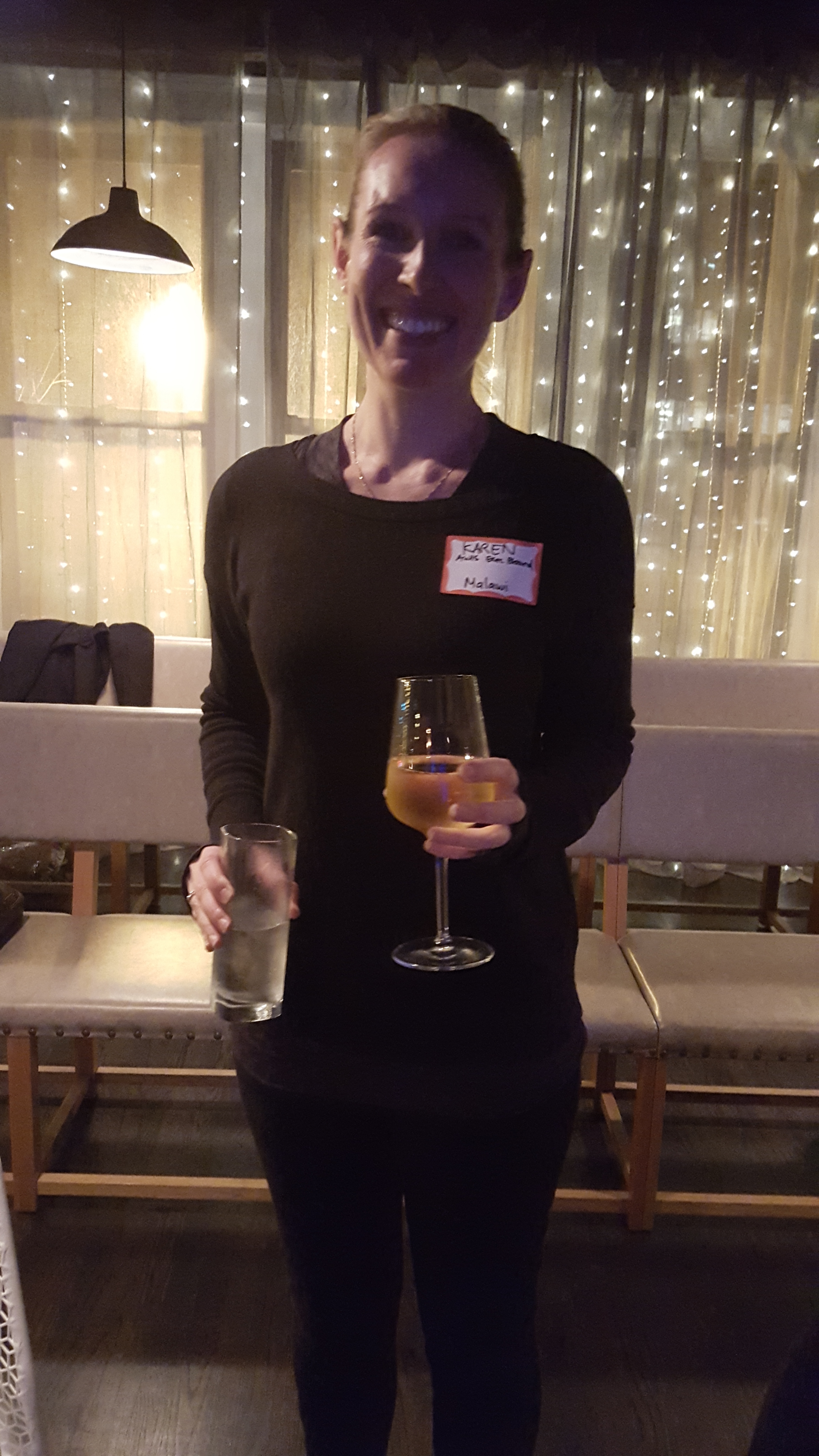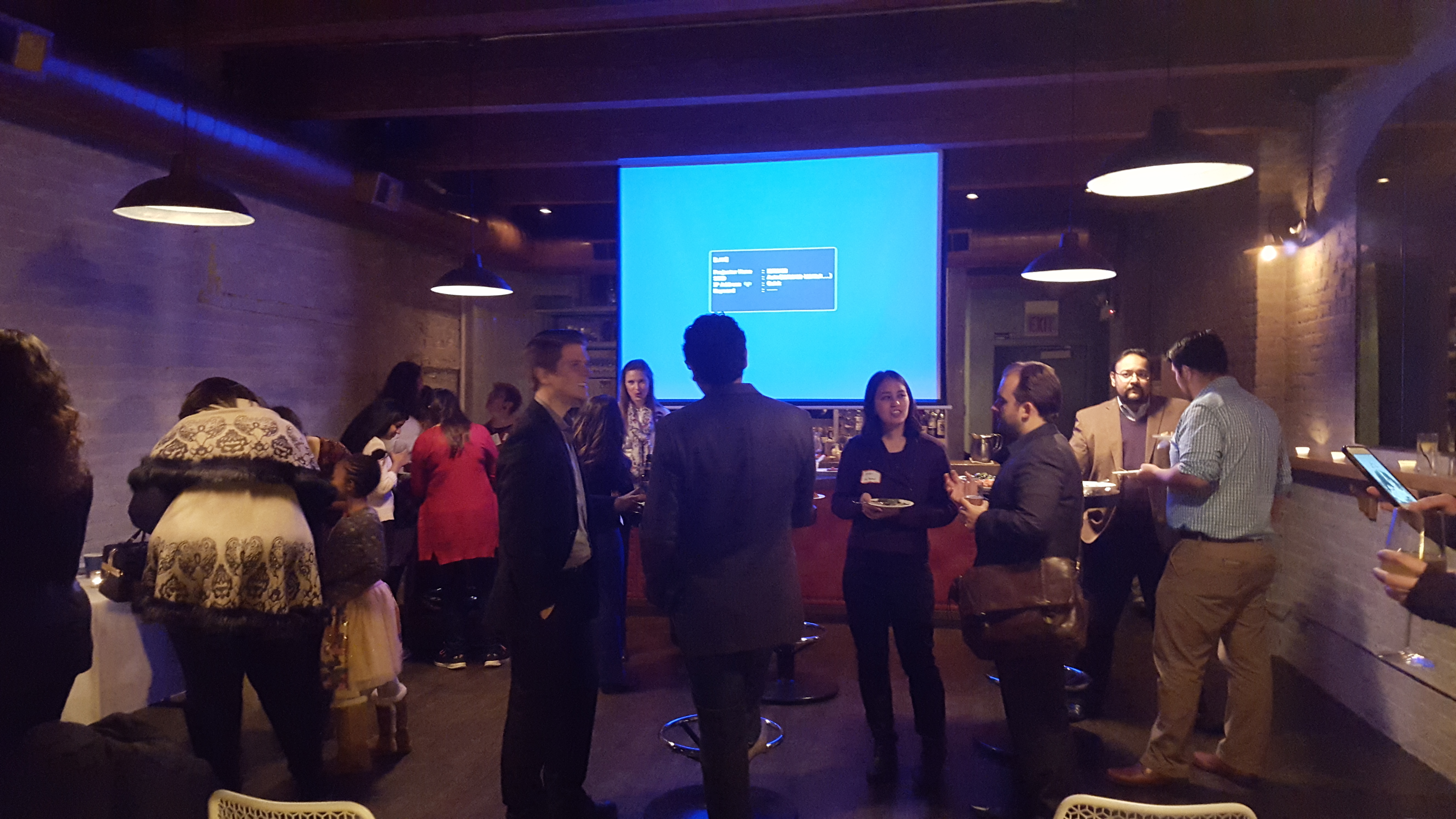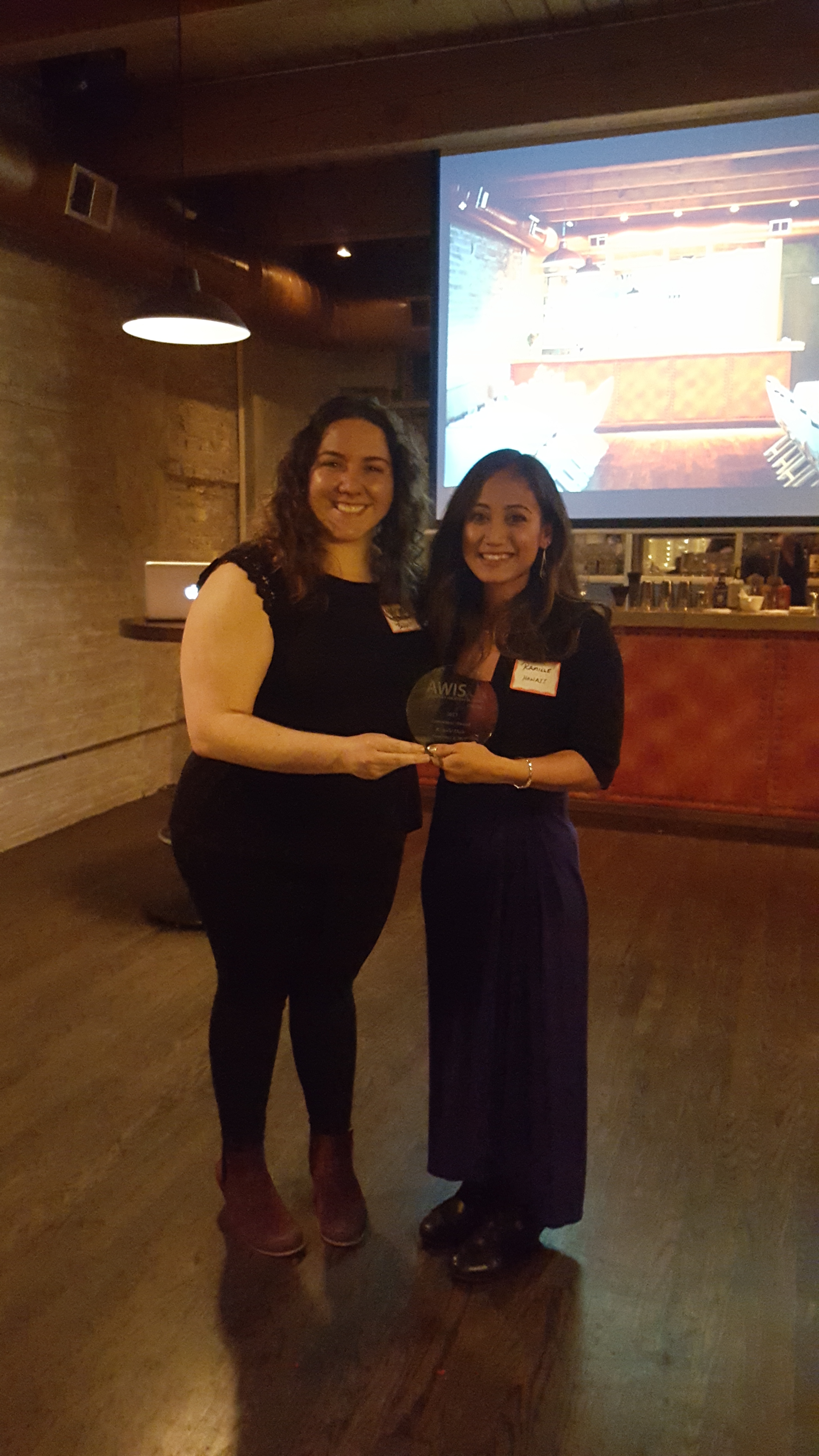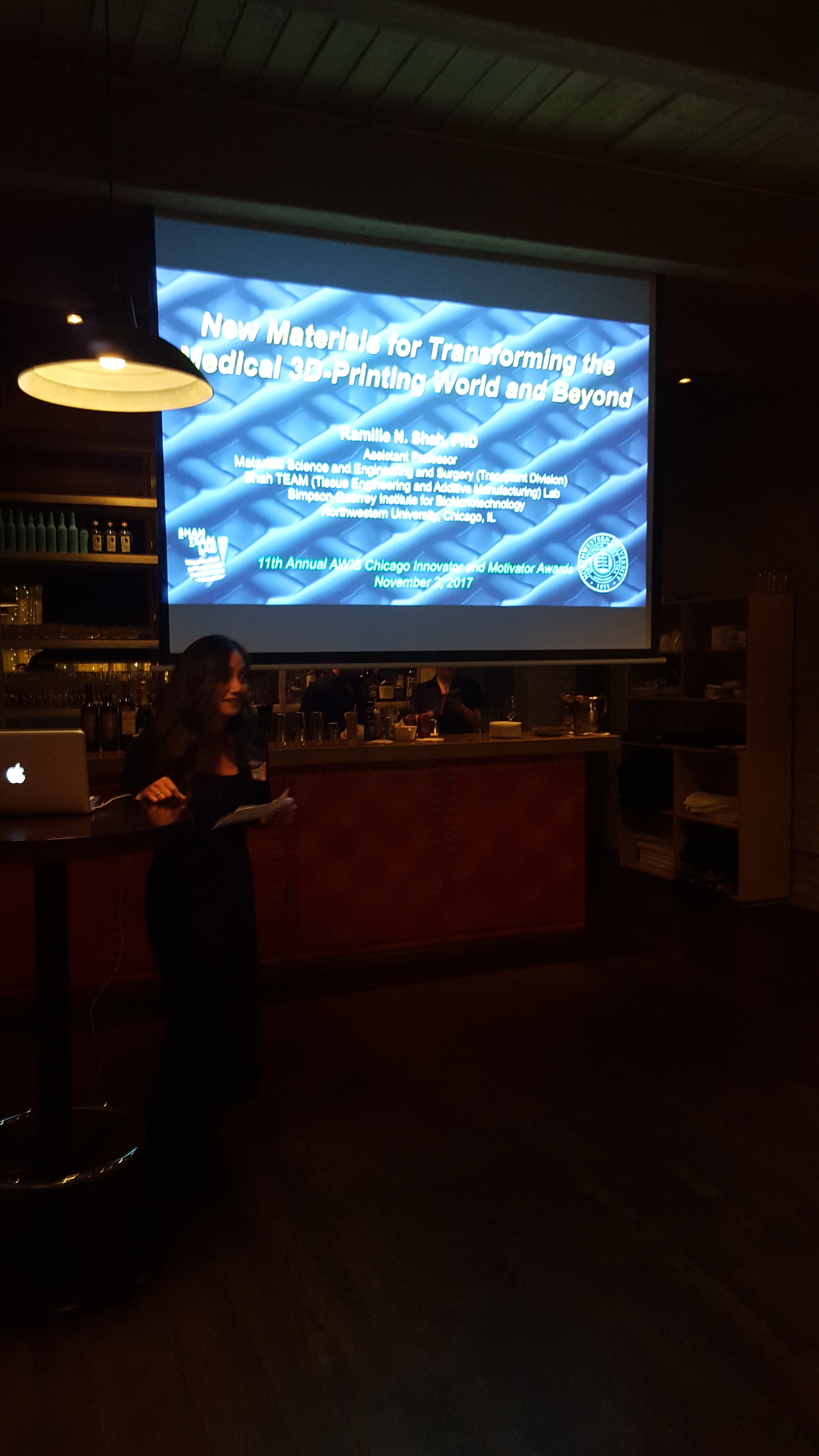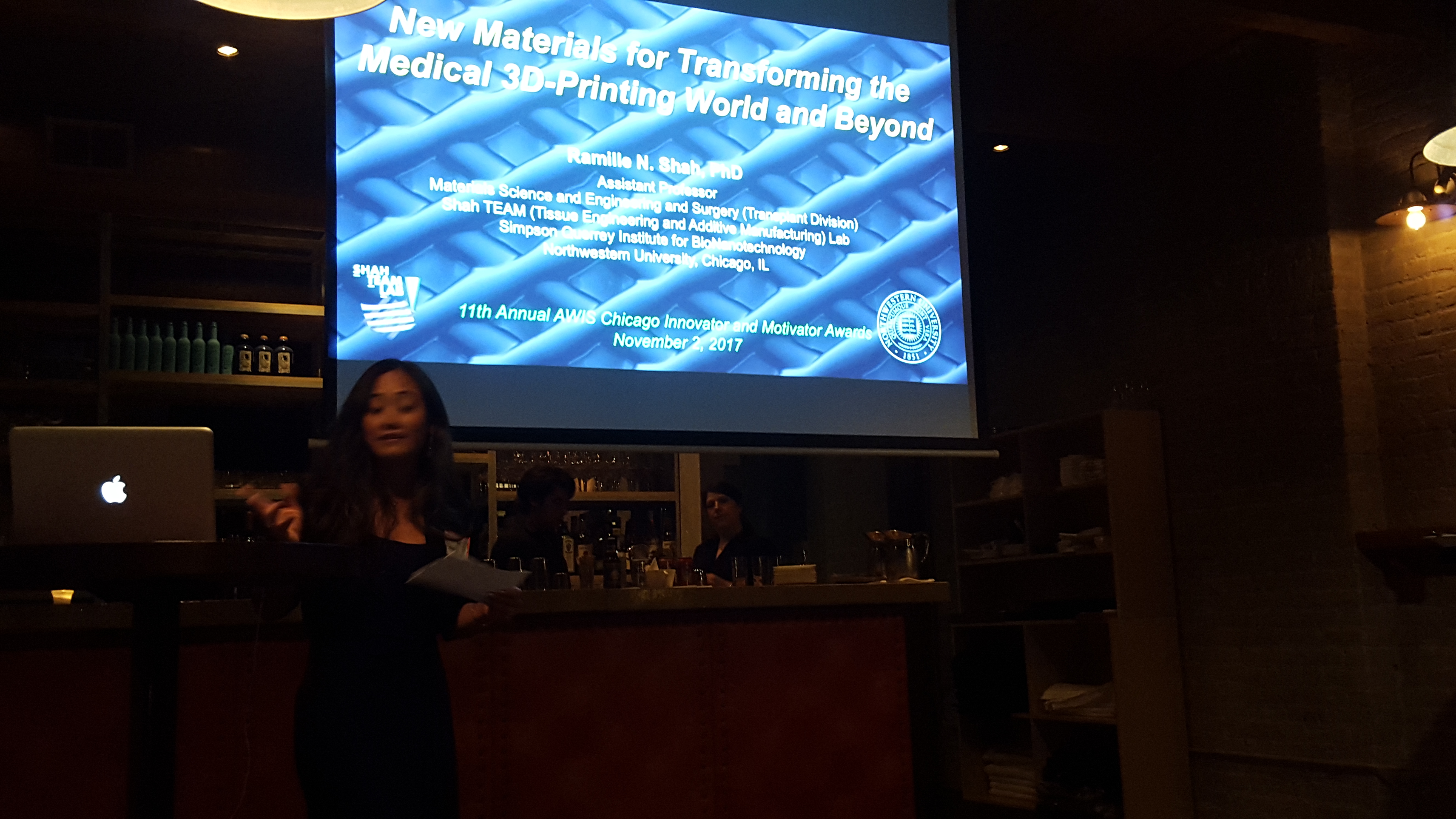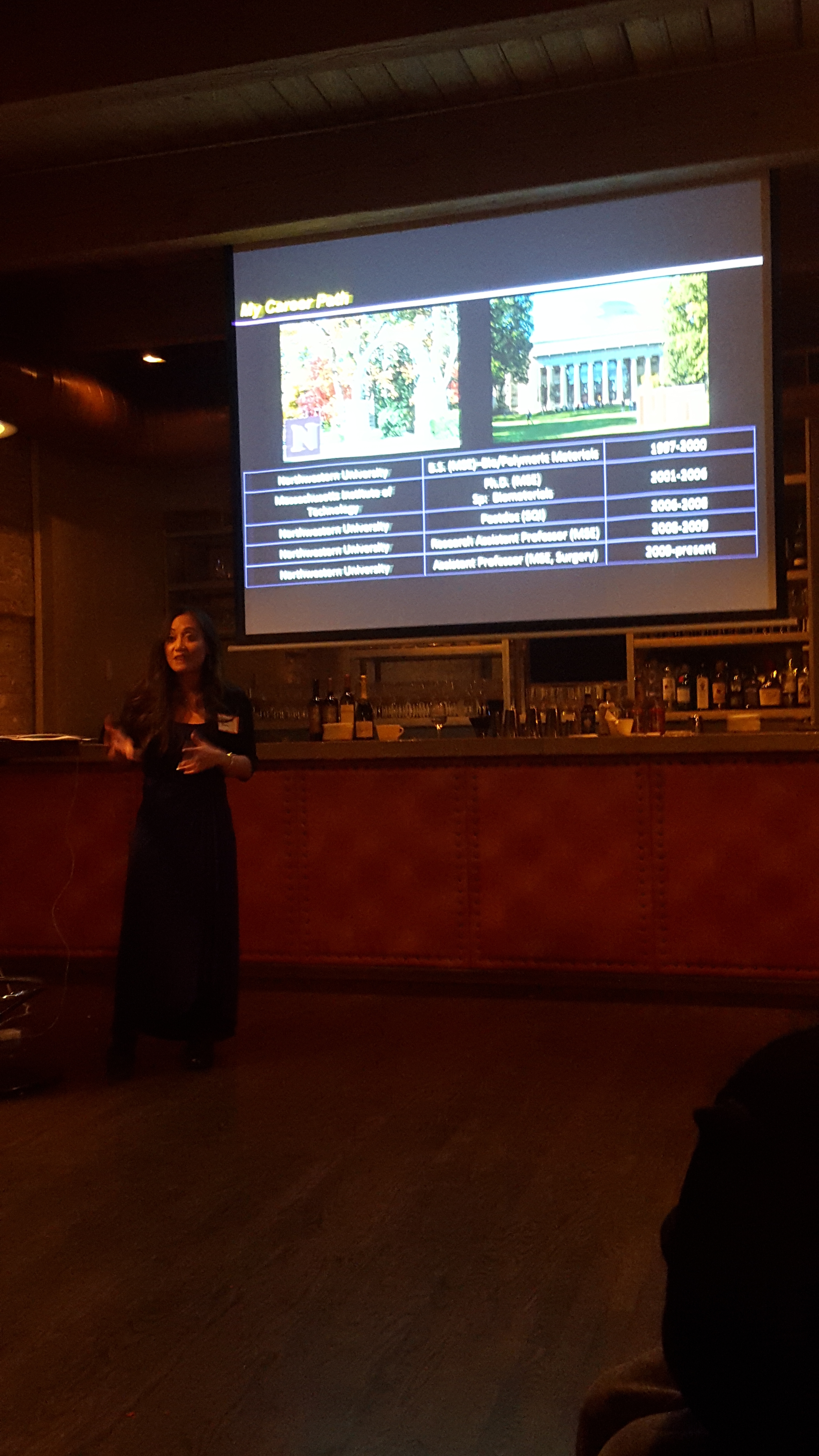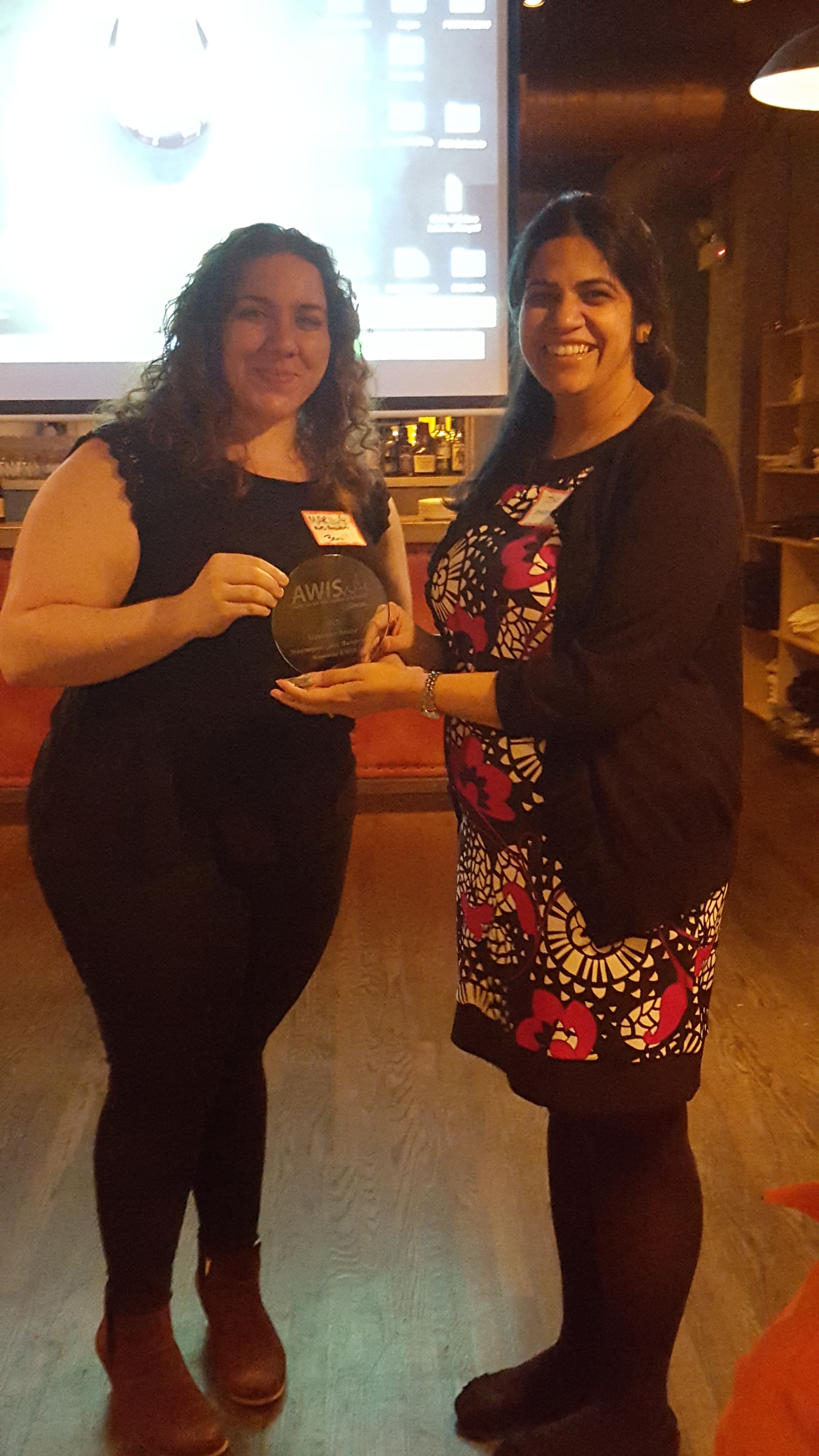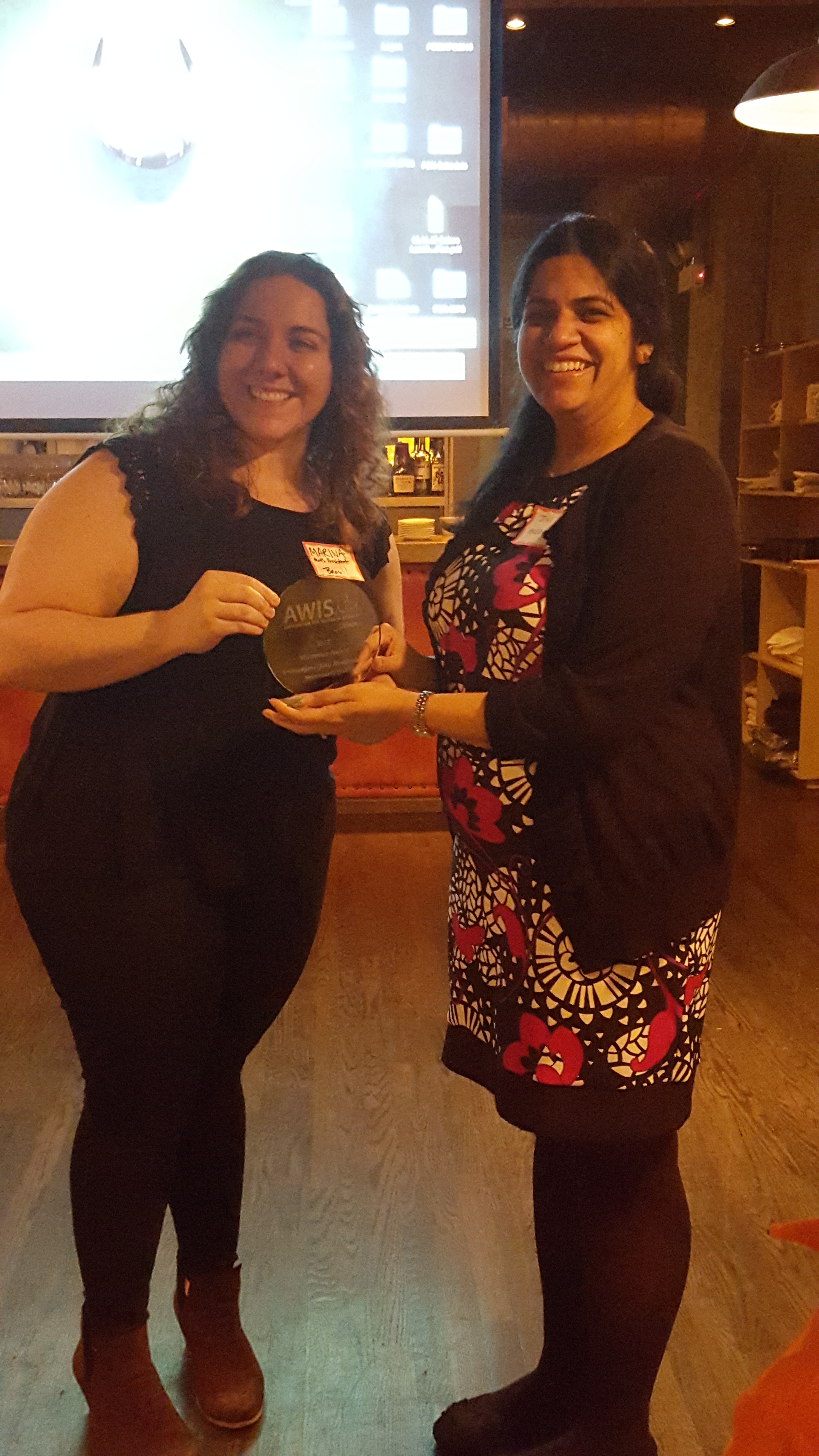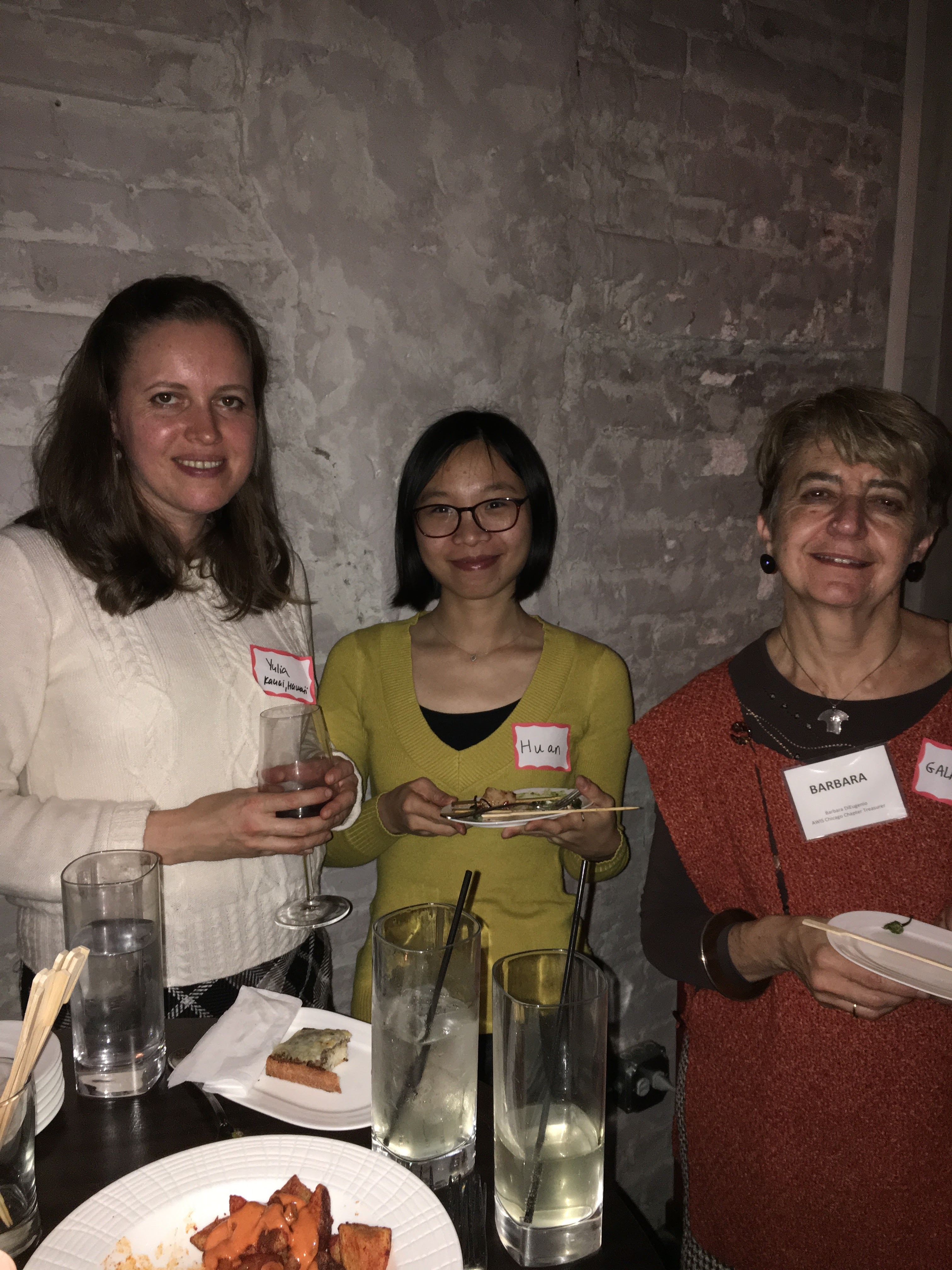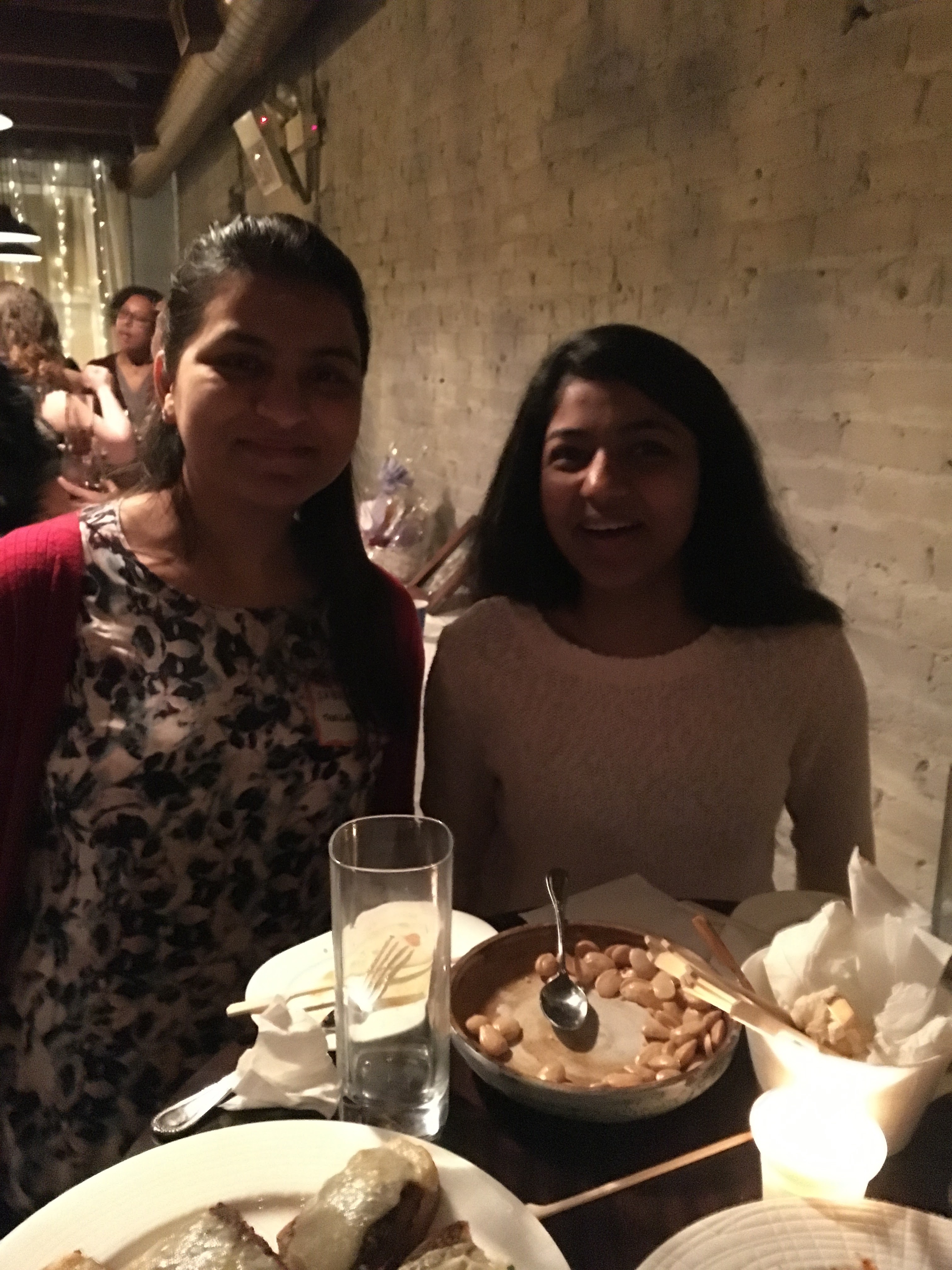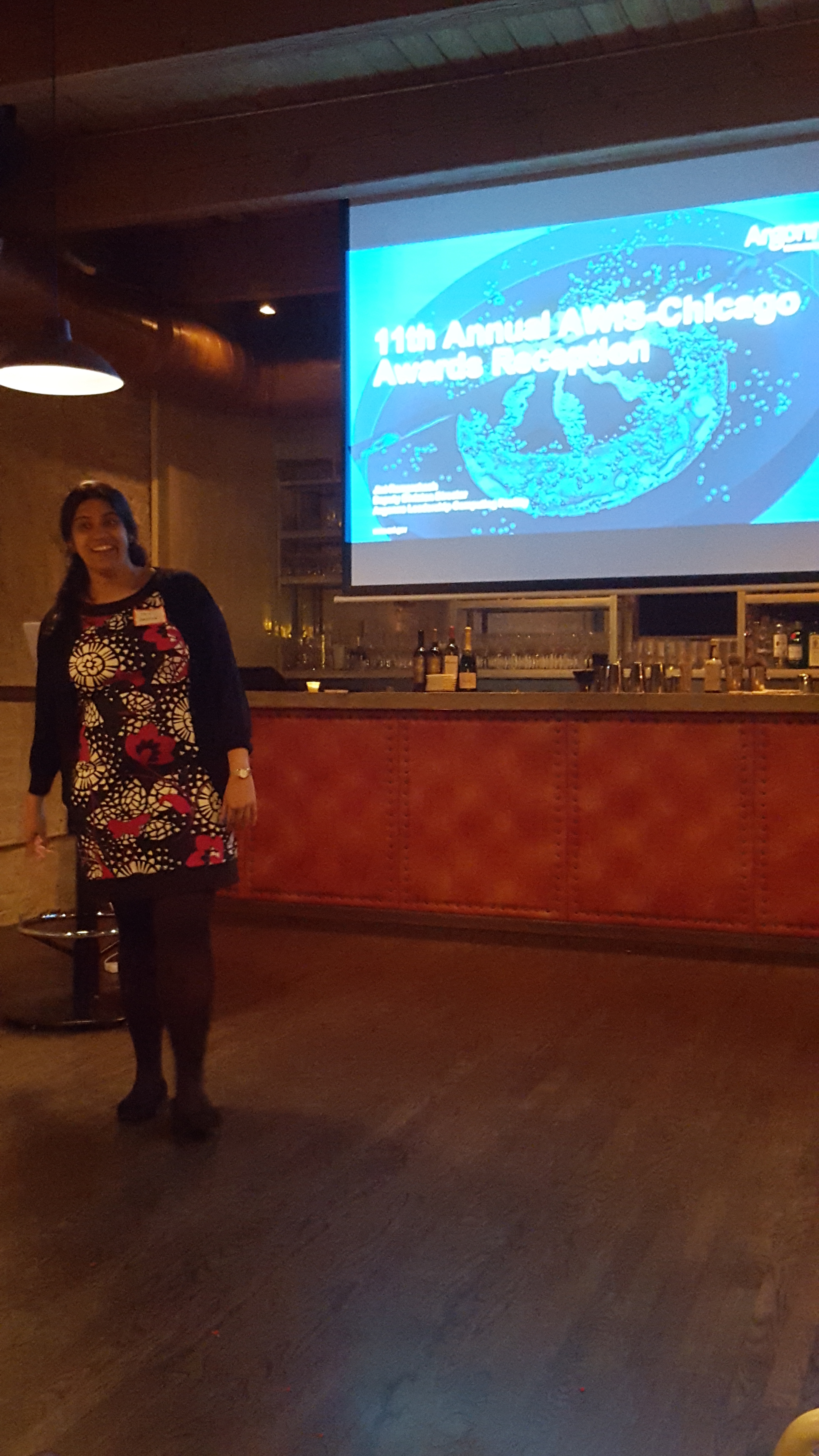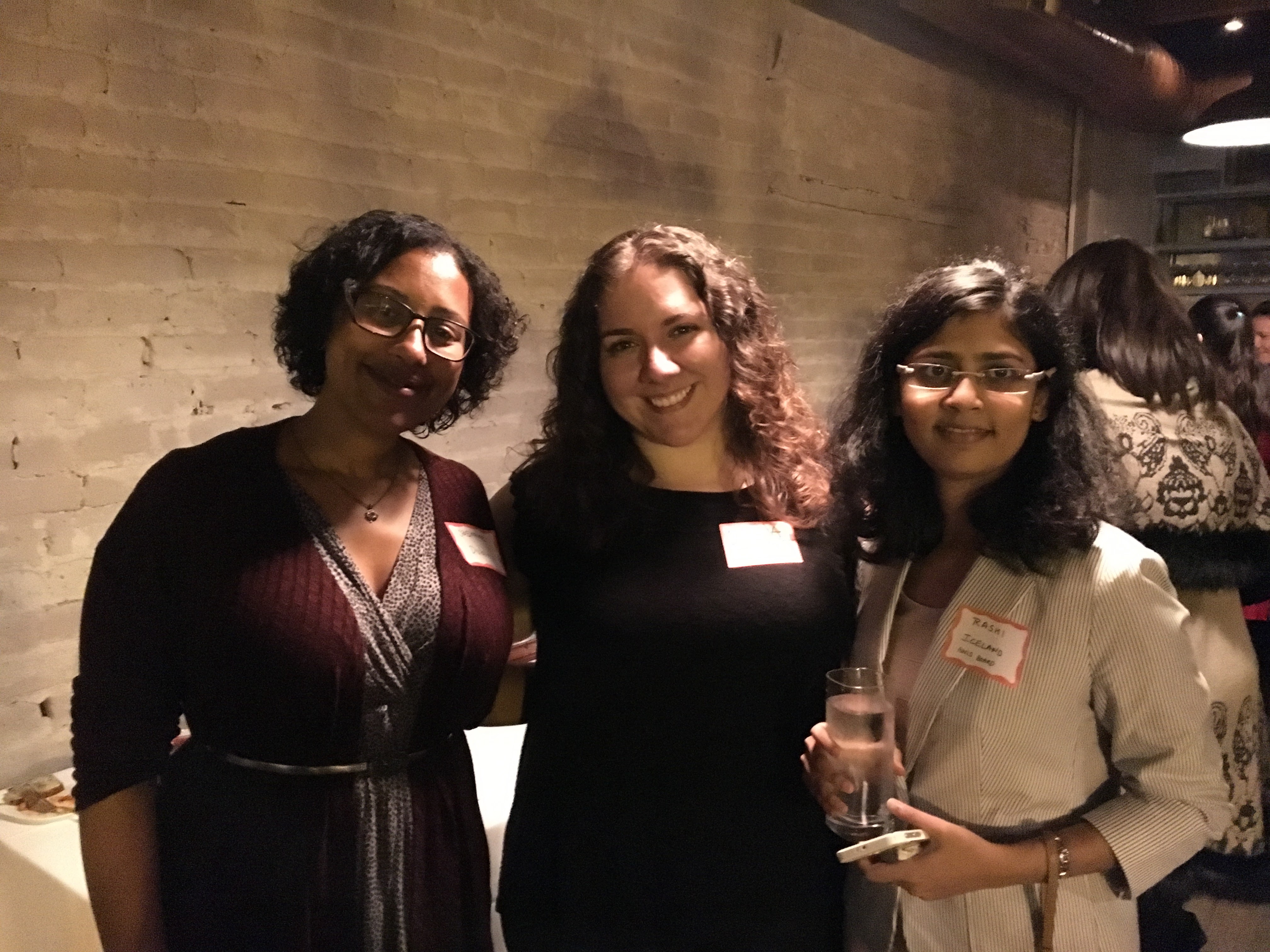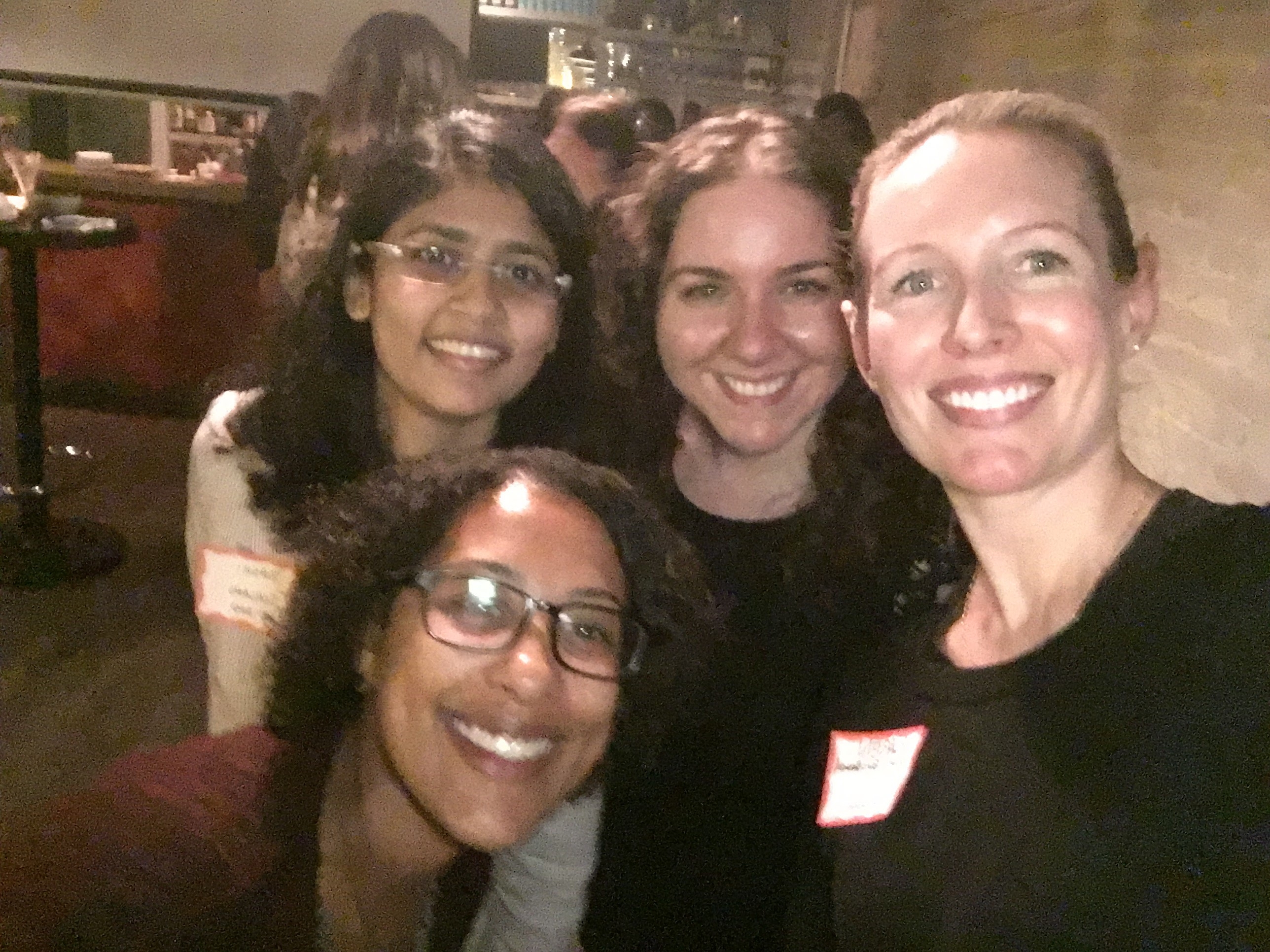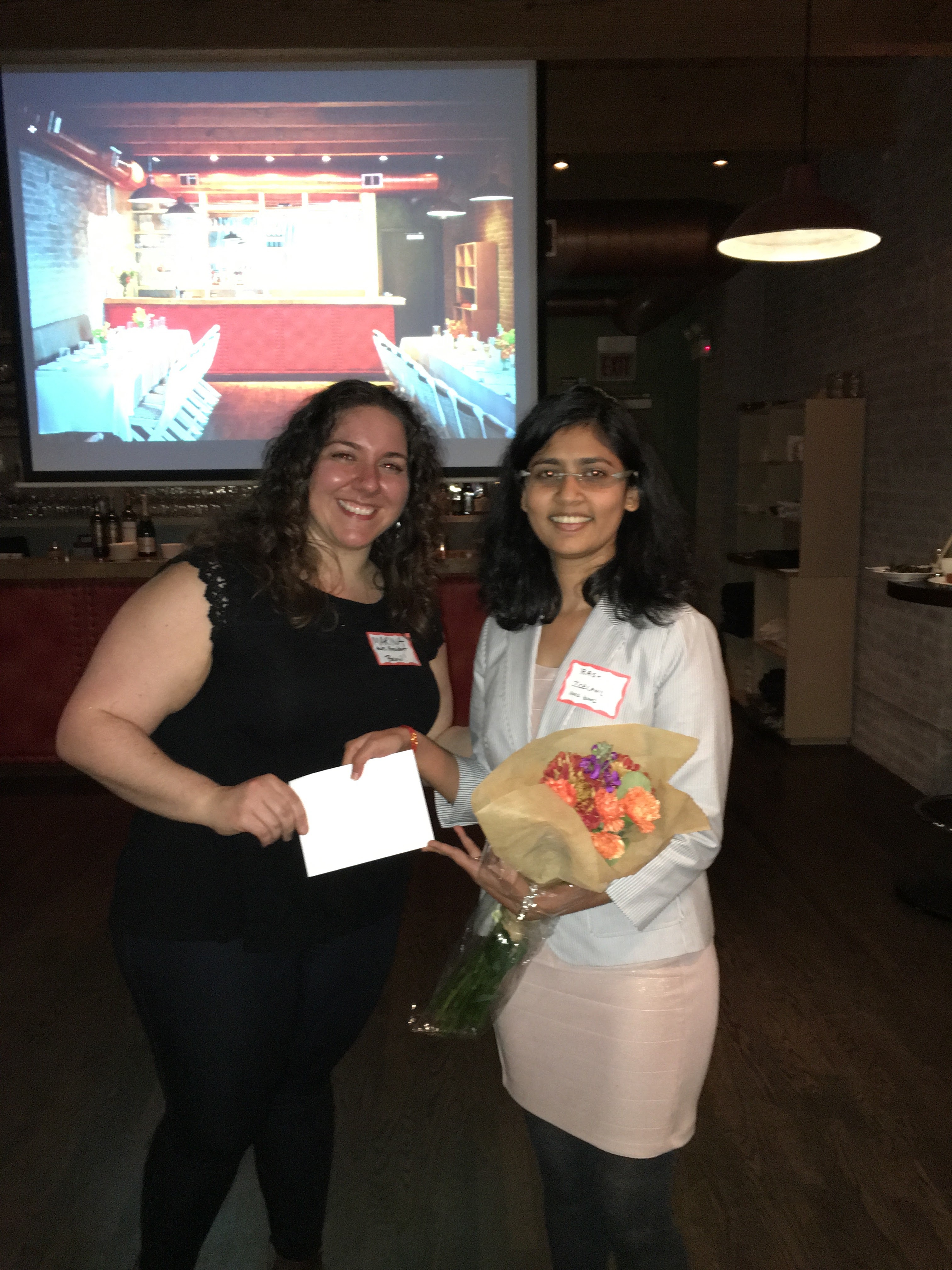 The annual AWIS Chicago "Innovator Award" exemplifies AWIS Chicago's commitment to recognizing women in the Chicagoland area who have provided innovative research contributions in science and engineering. The Motivator award is an individual (male or female) with demonstrated service, support, and mentorship of women in science, technology, engineering, or math (STEM). Every year, we accept nominations for these awards from the public and present them at our yearly awards reception. On November 2nd 2017, we celebrated Ramille and Jini at our
11th Annual Awards Reception
.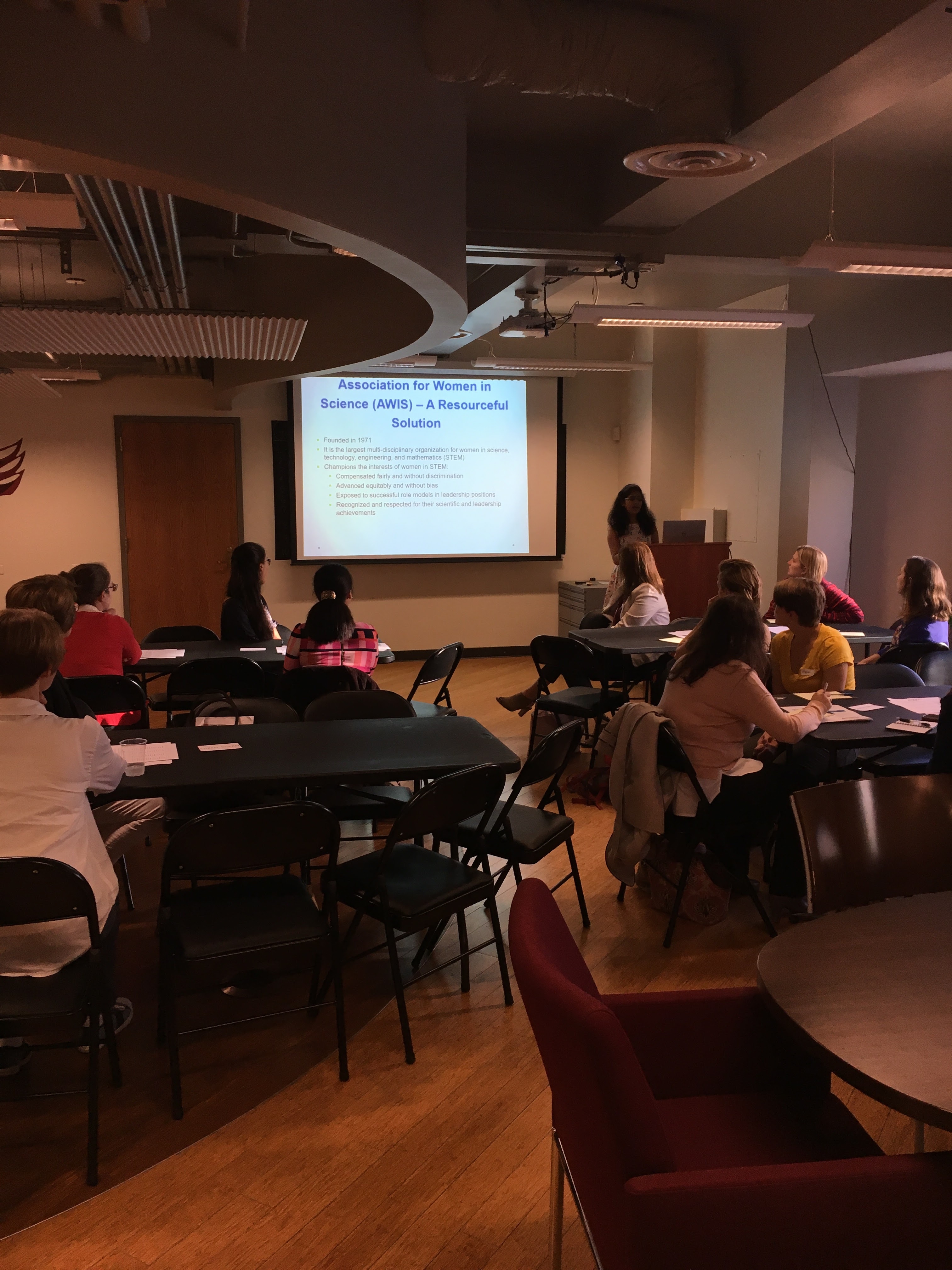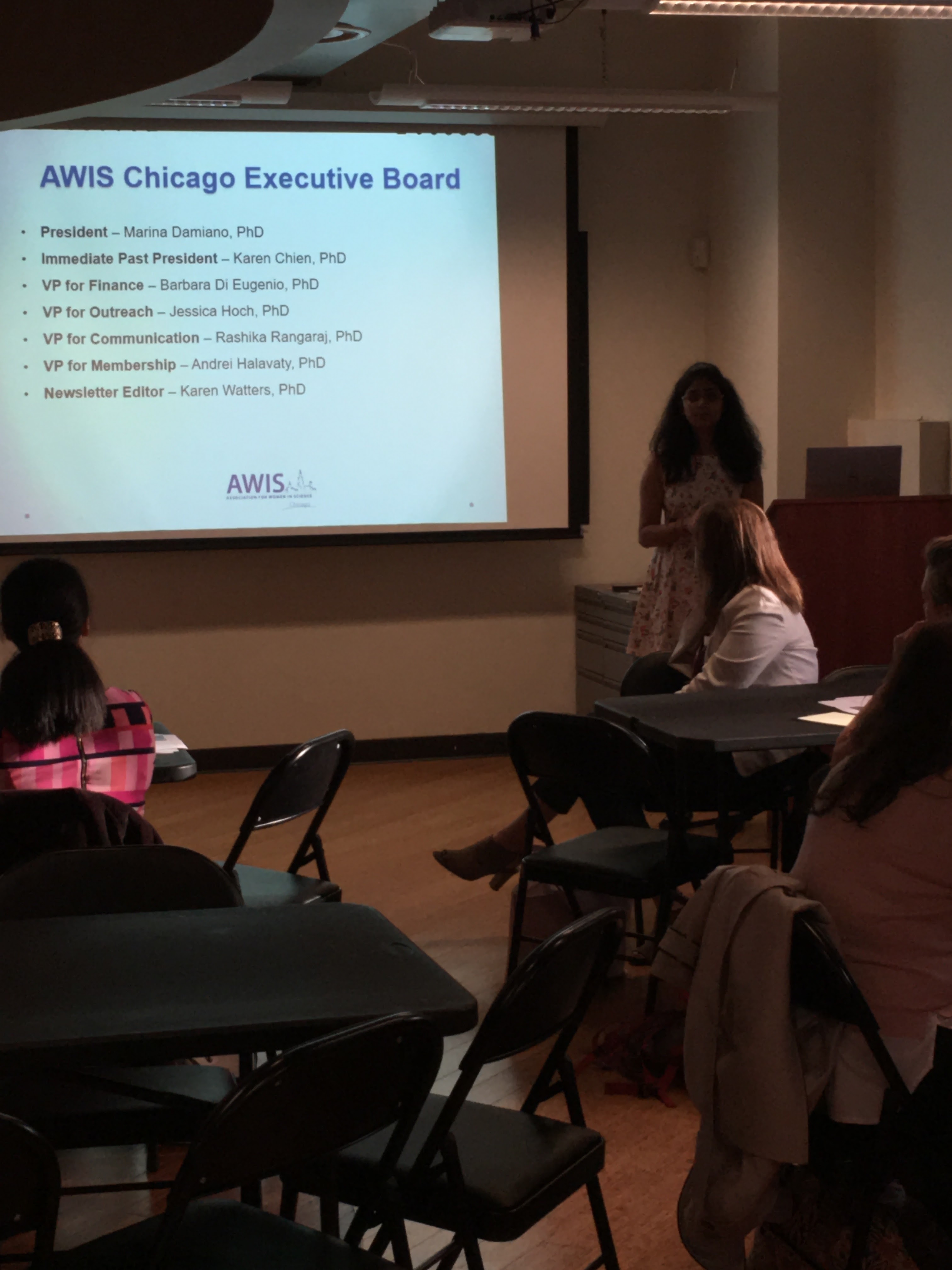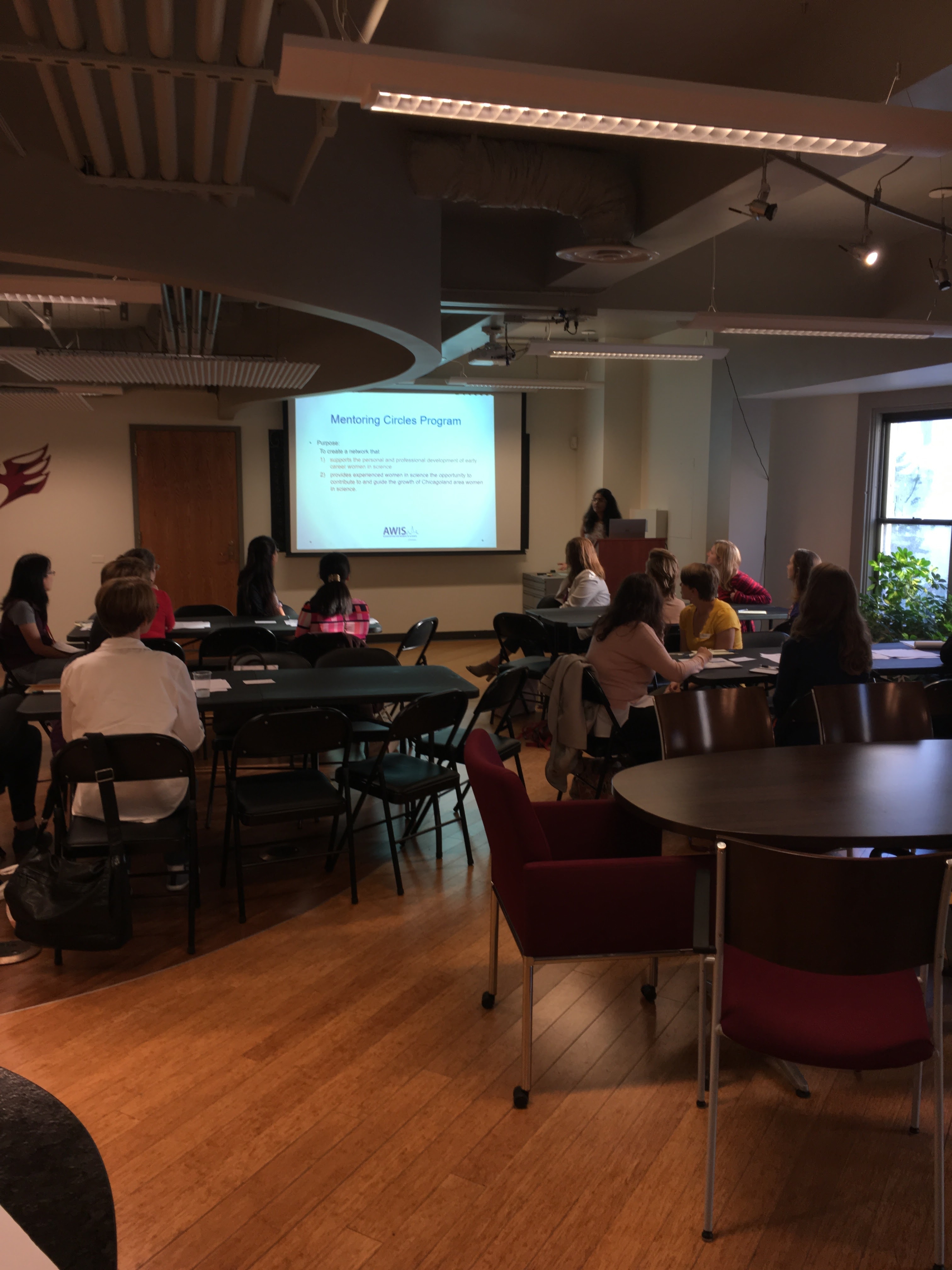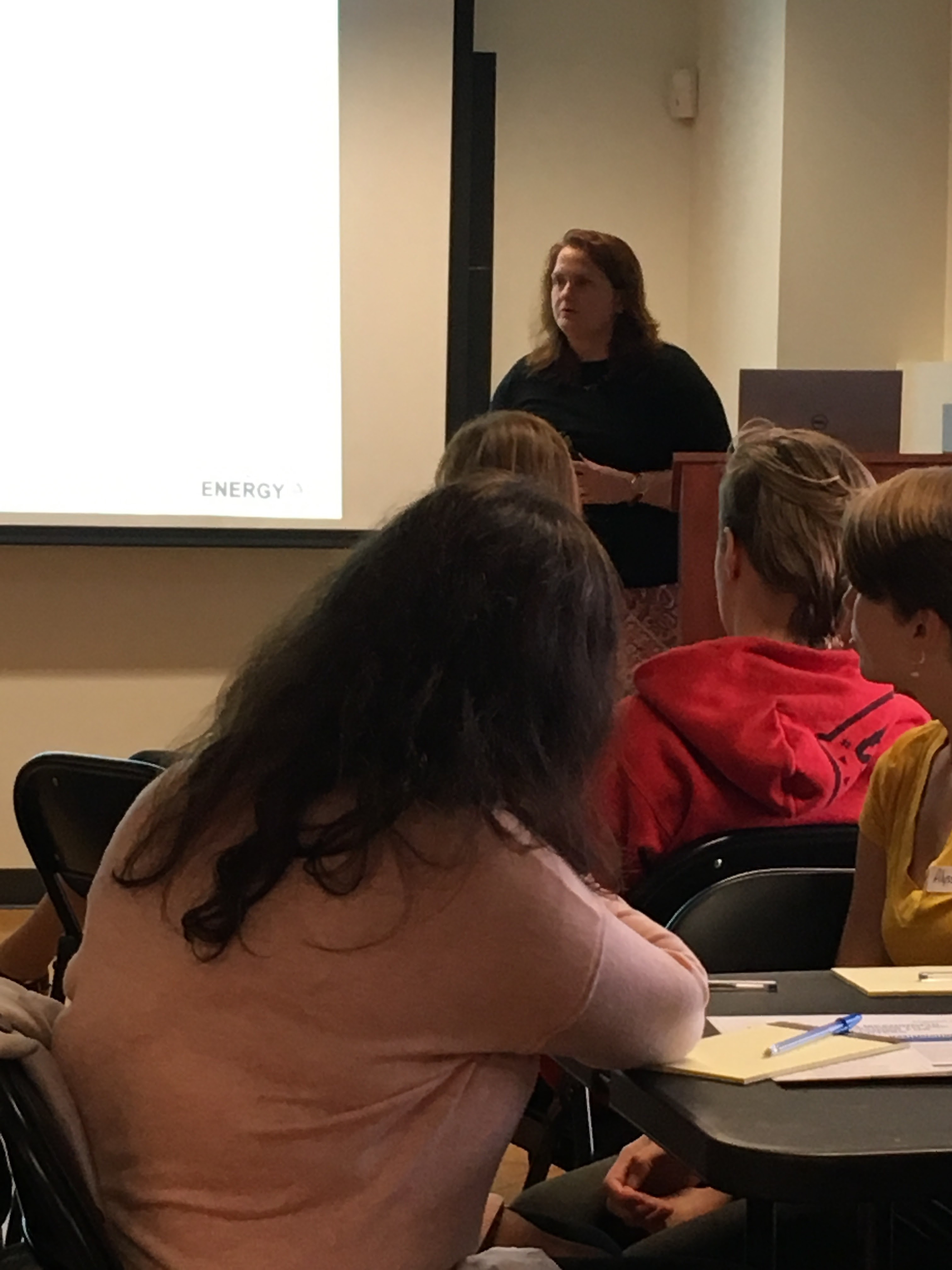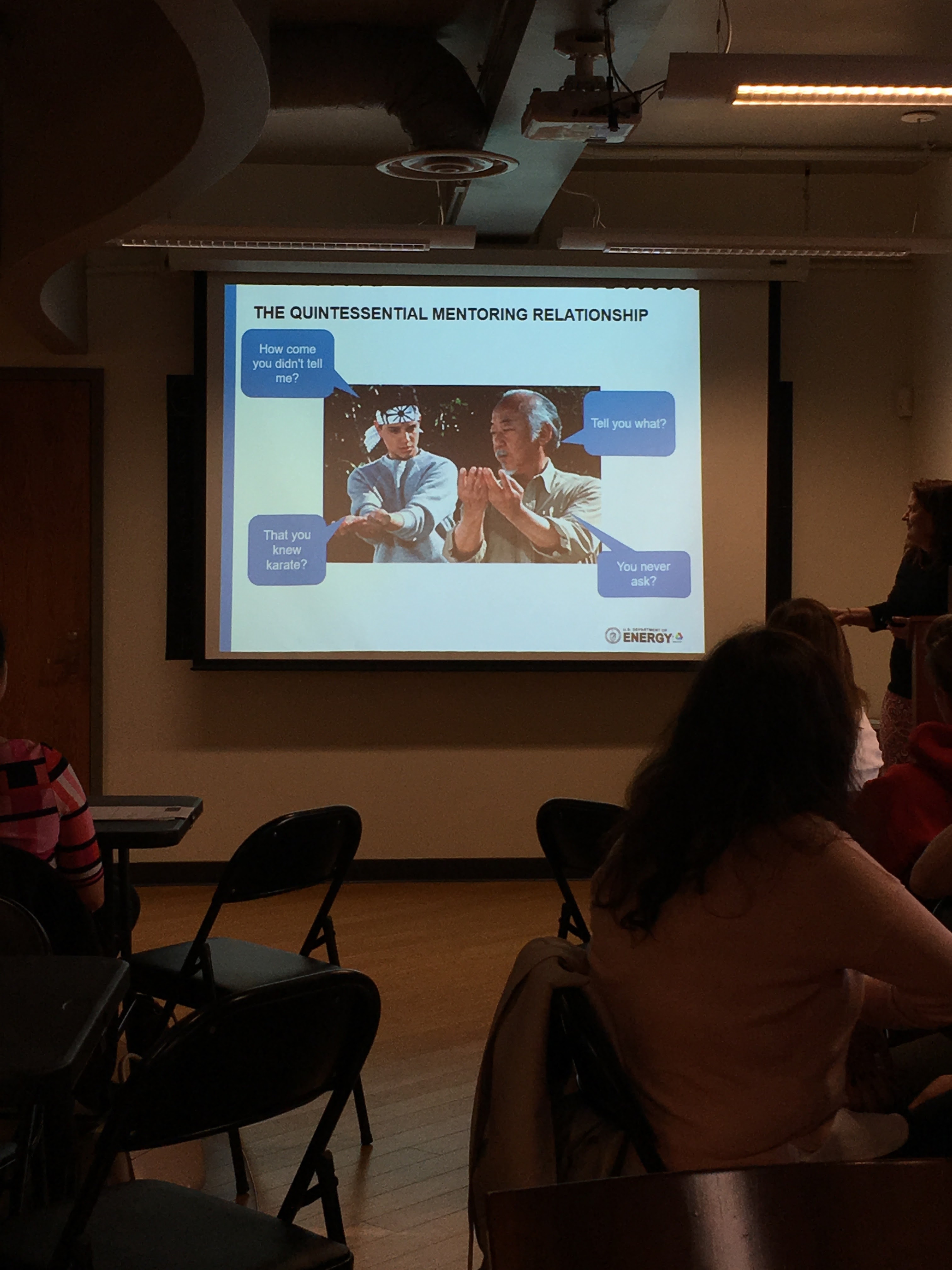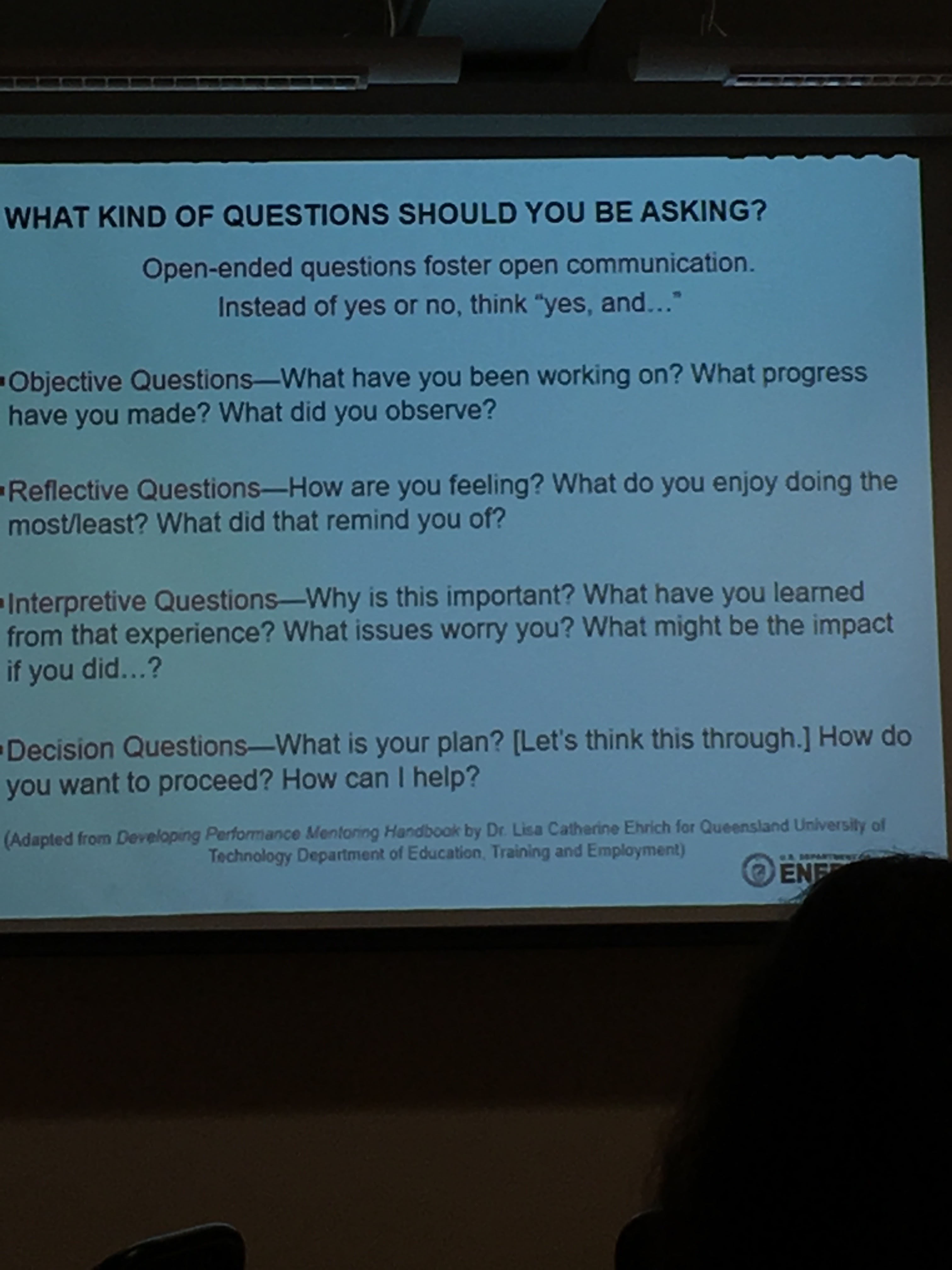 2016 was an exciting year for the AWIS Chicago Chapter. We expanded our outreach programs, provided career development options, and built on our outreach collaborations with various local groups. In 2017, we continue to offer networking events and links to volunteer opportunities. Please check out the upcoming events tab for future events!
Not an AWIS Chicago member yet? Joining is quick and easy! Sign up online at www.awis.org (be sure to select AWIS Chicago as your chapter).
Check out our Store and help support AWIS Chicago activities.
2017 Innovator and Motivator Awards
2017 AWIS-Chicago Innovator:
Ramille Shah, Ph.D
Northwestern University
2017 AWIS-Chicago Motivator:
Jini Ramprakash, MBA, M.Sc.
Argonne National Laboratory
What's New
AWIS Chicago Programs