Mentoring Circles
AWIS-Chicago Mentoring Circles
(Registration for the 2017/2018 Mentoring Circles is now closed)
The Kick-Off Event on September 14th 2017 was held in Hyde Park.
Our Keynote Speaker, Kristene (Tina) Henne – the Postdoctoral Lead at Argonne – introduced our Circles to Mentoring 101 – Setting Goals and Communicating.
Our new Mentoring Circles are well underway!!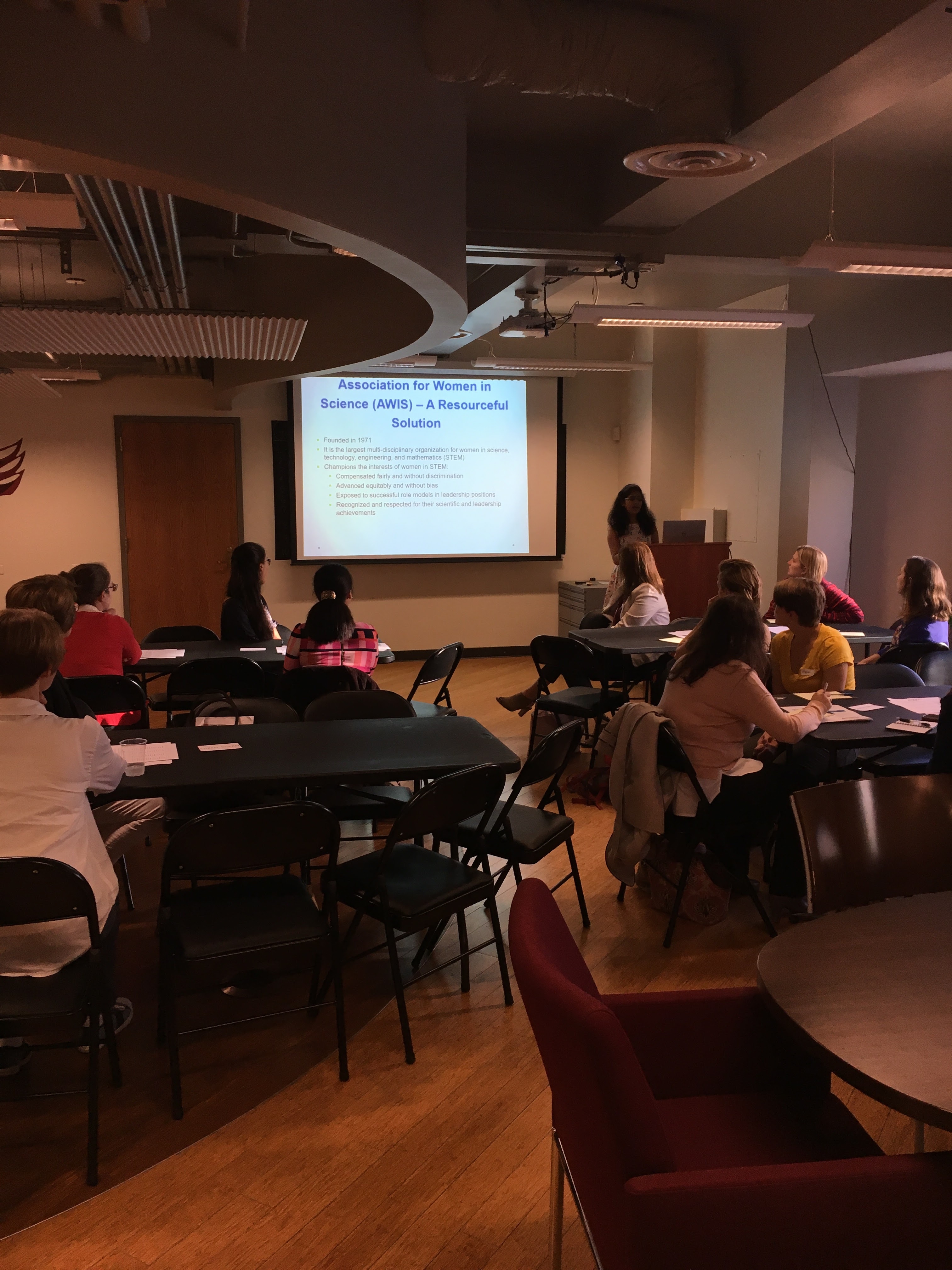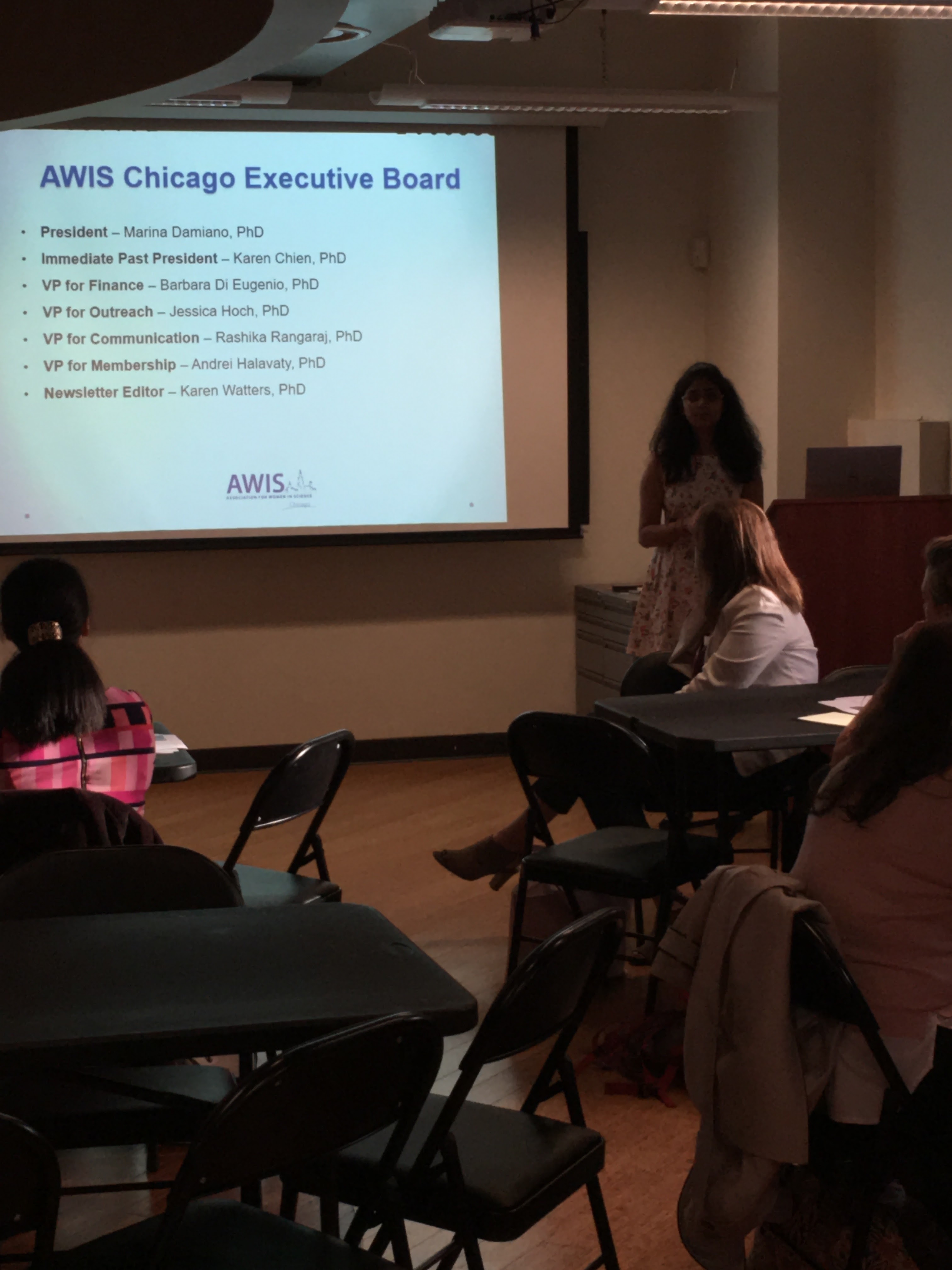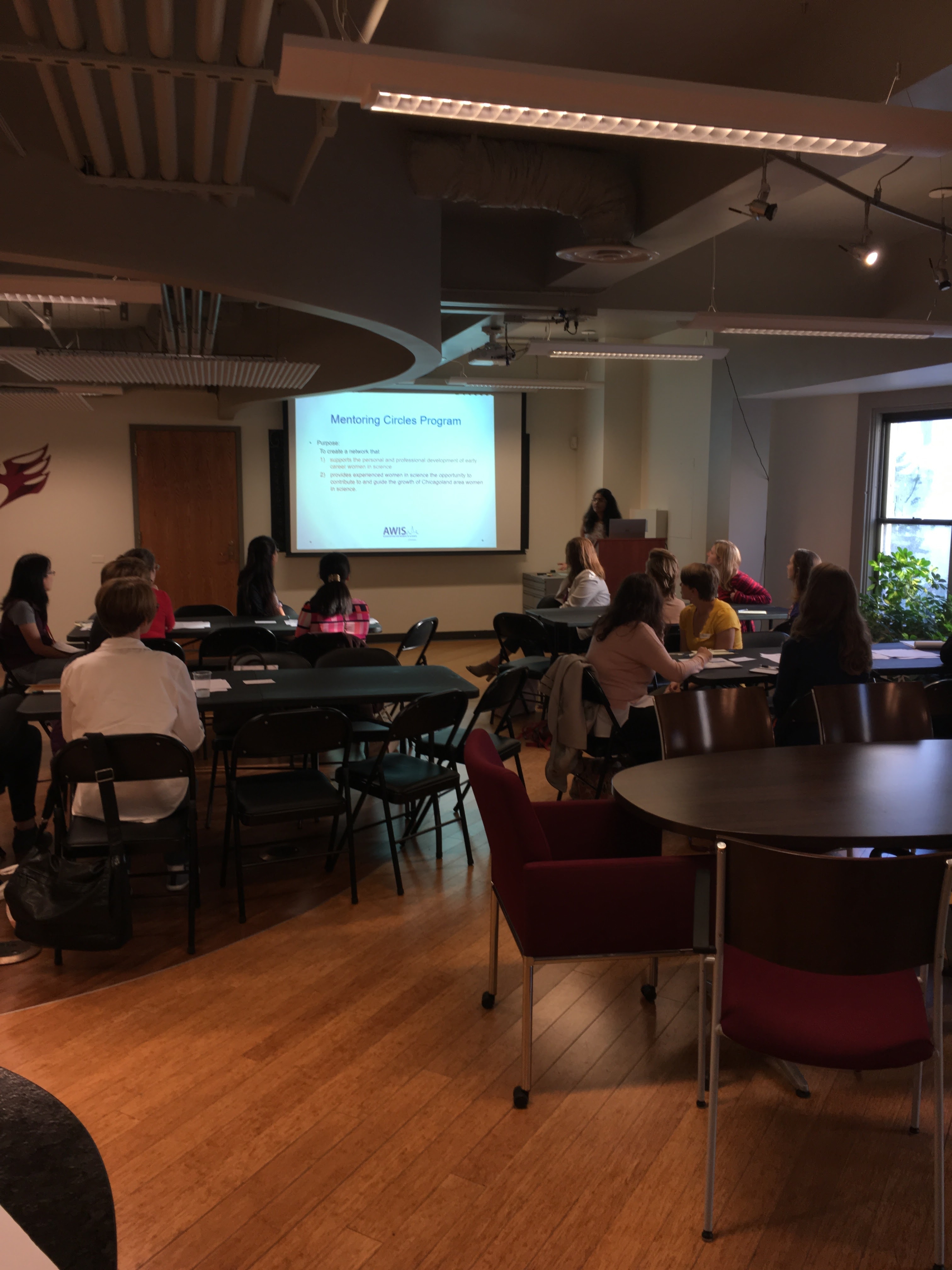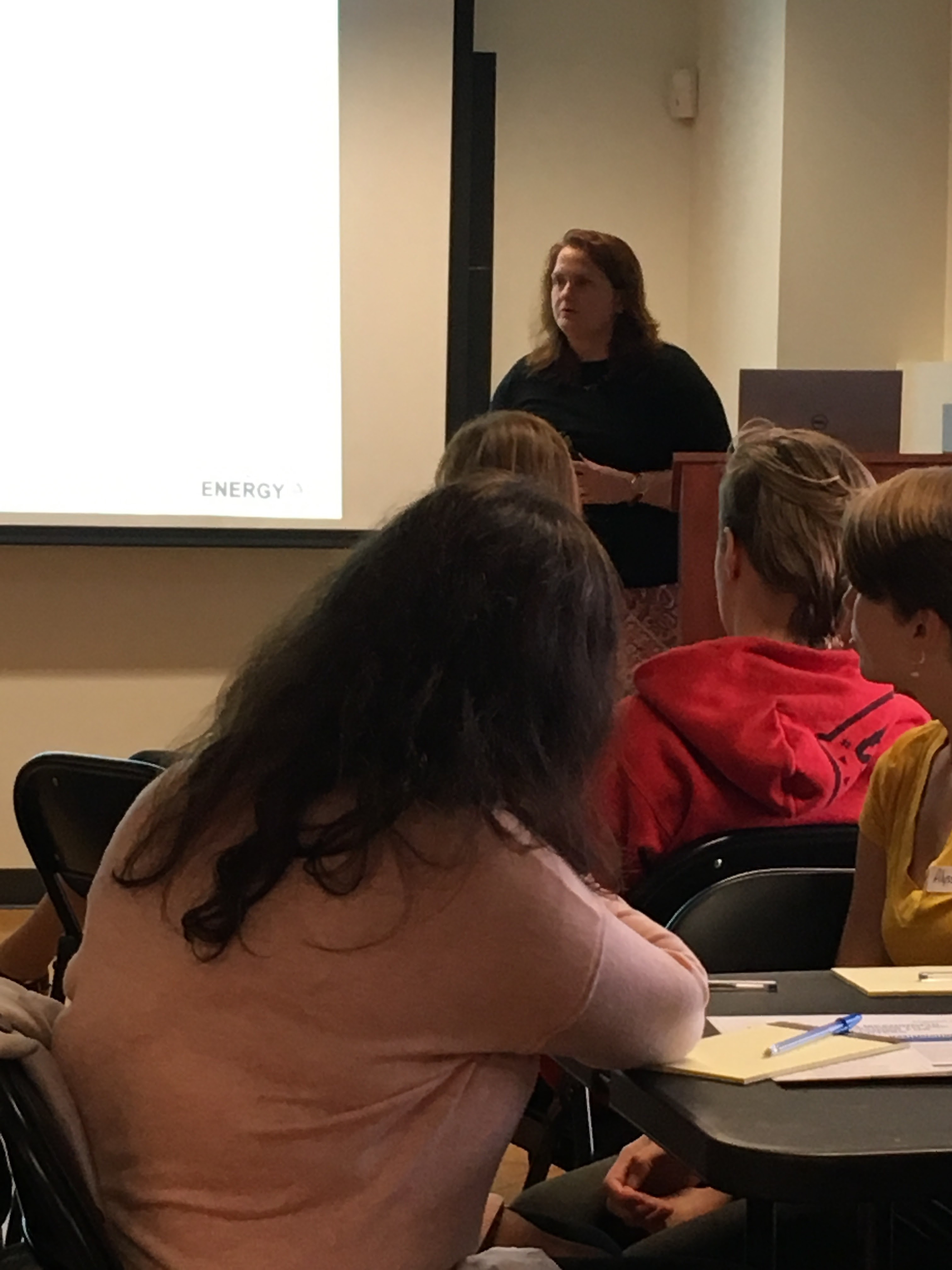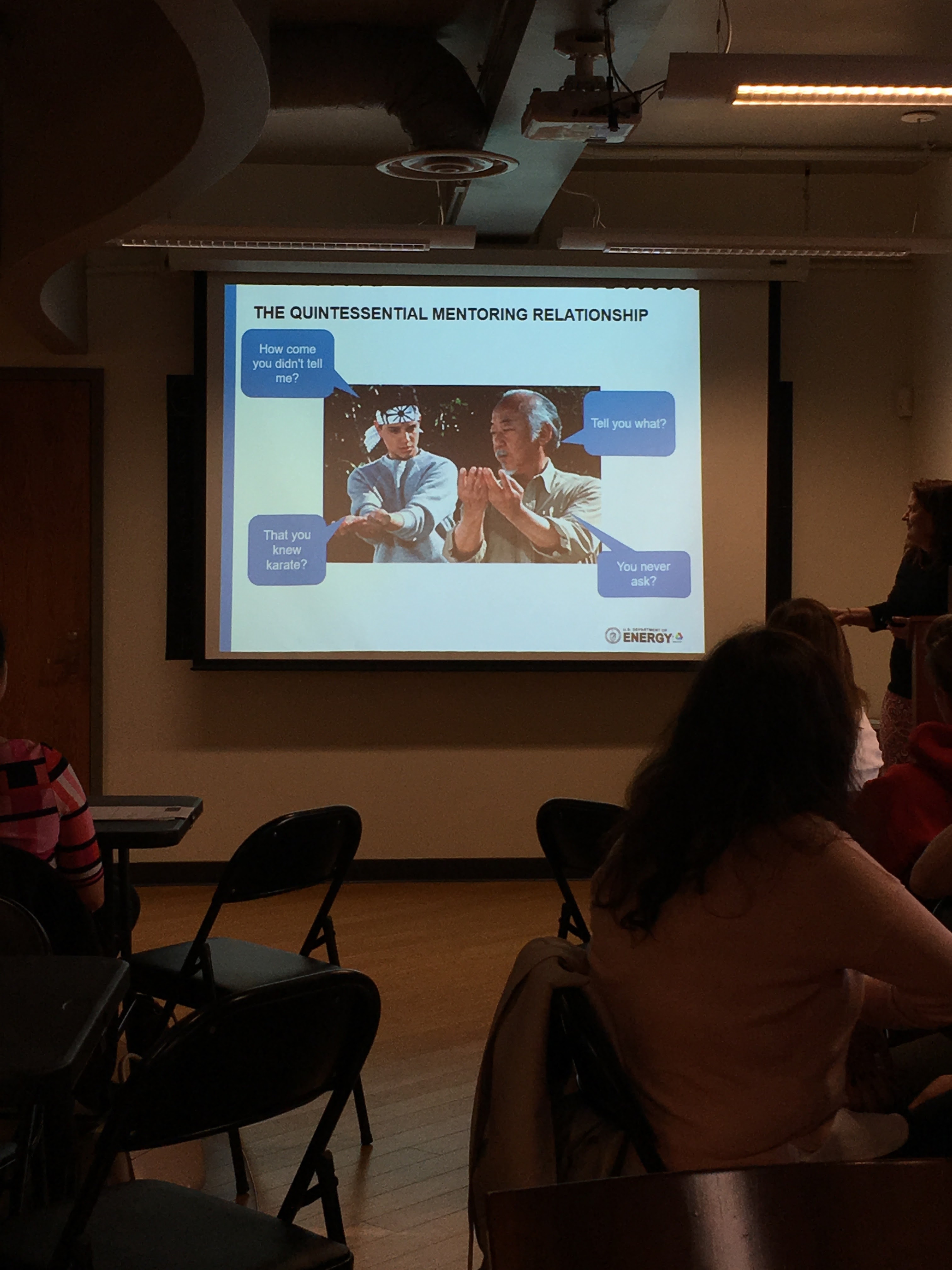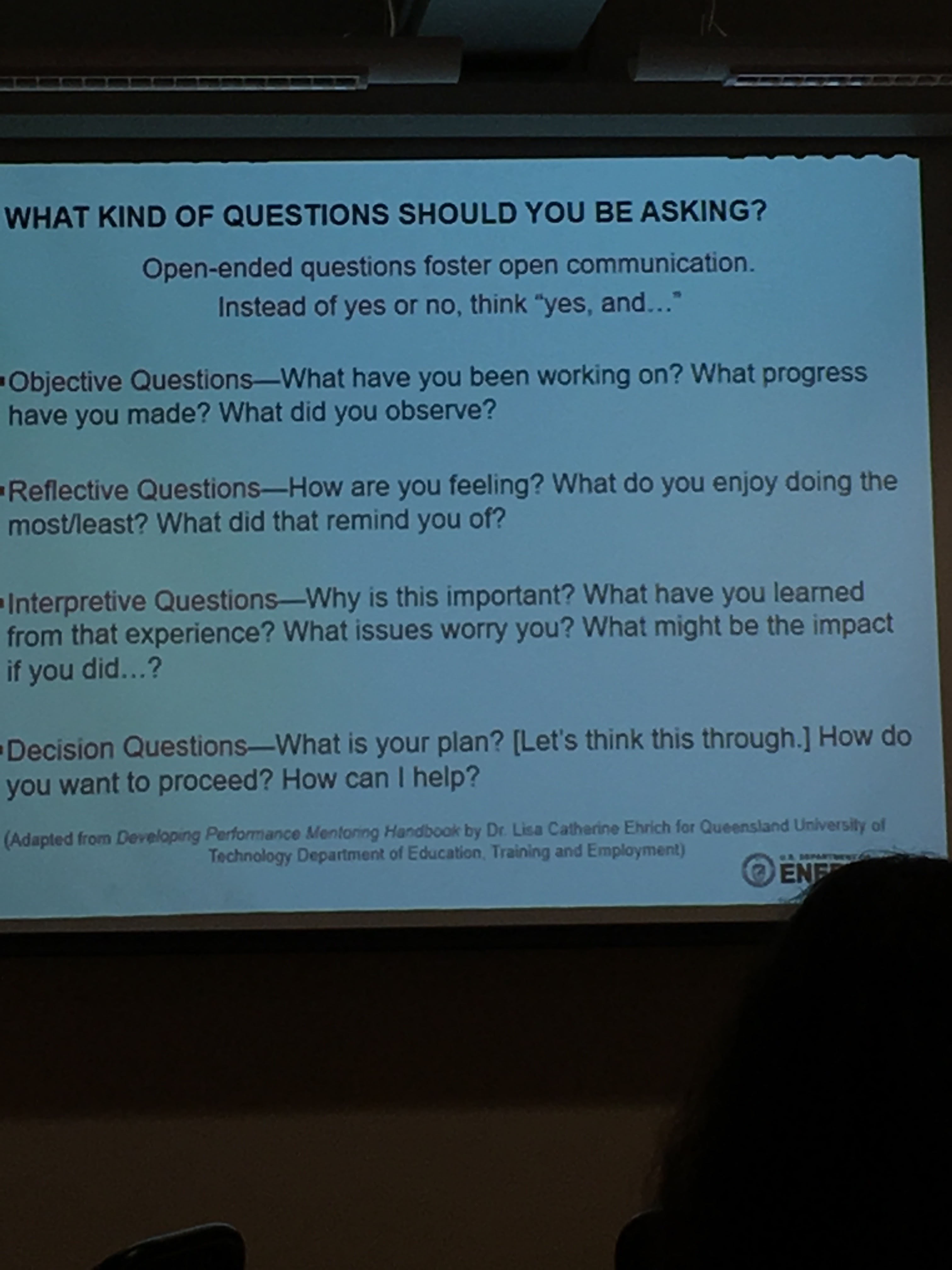 What is a Mentoring Circle?
It is a group of individuals that meet on a regular basis for an agreed length of time.
Goal of the Circle
The primary objective of the circle is to create a network that 1. Supports the personal and professional development of early career women in science and 2. Provides experienced women in science the opportunity to contribute to and guide the growth of Chicagoland area women in science.
Program Structure
The AWIS-Chicago Mentoring circle consists of a group of 3-5 junior level scientists referred to as the mentees along with an experienced women scientist, the mentor, who leads and motivates the group discussions.

The circle will meet for 2-3 hours every other month starting from September to March at a location and time decided by each circle, with the kick-off event in August and end-of-the year event in May.

The mentors will be recruited by May, followed by the mentee recruitment and matching process to be completed by June.

The mentees will be matched with the mentors based on their interests, goals and location. The number of mentee spots available will depend on the number of mentors in the program.

Each circle lists what they want to accomplish by the end of the program while also charting out goals for every meeting.
Mentee Eligibility
To be eligible for the program, all mentees are required to be members of AWIS National with affiliation to the Chicago chapter, attend a mandatory orientation session in August and the closing event in May to be eligible for the program. In addition, to defray the costs of the program a mentee-only fee of $20 will be applied.
Benefits
Receive support and encouragement for your professional development

Interact with experienced professional and like-minded peers

Create and grow a network of contacts

Lifelong connections that are made with your mentoring circles are priceless
General Bylaws
During the 8-month period (Sept to April) both mentors and mentees are asked to meet every alternative month (total of 4 meetings) for at least 2-3 hours at a time and location convenient to the circle members. Email or phone communication is encouraged between in-person meetings as decided by the need and availability of circle members.

All mentees agree to attend the kick-off and closing events.

All mentees must be an AWIS member with affiliation to the Chicago-Chapter.

Within your mentoring circle, you must voluntarily agree to offer suggestions and guidance to any participating member of the circle.
All topics, items, or issues discussed must stay confidential within the circle.
Registration for the 2017/2018 Mentoring Circles is now closed.
For further information, please email awischicago.circle@gmail.com
Upcoming Chicago Events
SAVE THE DATE FOR AWIS-CHICAGO 40TH ANNIVERSARY PARTY!!!!
WHEN: May 31st, 2018
WHERE: ARGONNE NATIONAL LABORATORY
(Stay tuned for more information!!)
CPS Annual Science Fair
Help AWIS Chicago give a Special Award at the CPS Annual Science Fair!
See "Home" and "Community" pages for more more details and registration.
Chicago Women in STEM and Academia event at Northwestern.
This event is for everyone, students, postdocs, staff and faculty from Northwestern and other institutions whatever your gender identity is!
See "Home" and "Events" pages for more more details and registration.
What's New
AWIS Chicago Programs