Scientist of the Month
By Agnella Izzo Matic, PhD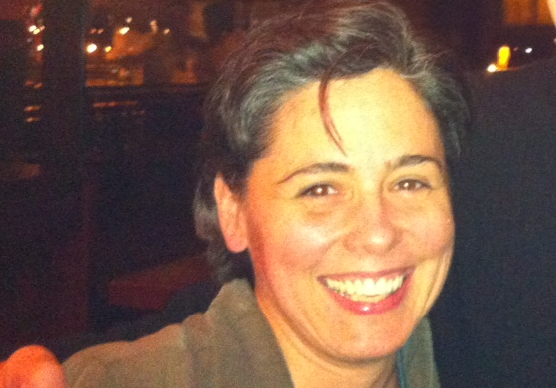 Take a sip of a beer.  It's cool, bubbly.  You smell citrusy, floral hops.  There's some sweetness that balances the beer's flavor.  A lingering bitterness remains after you swallow.  You probably want another sip.
That's how a trained sensory analyst drinks a beer.  Just ask Mary Pellettieri, Business Operations Manager at MillerCoors.  She is a veteran of the brewing industry who specializes in quality control and sensory analysis.  At MillerCoors, Ms. Pellettieri has worked in quality control and she now manages craft and specialty operations in their Tenth & Blake division.
After obtaining her BS in Botany and MS in Public Health, Mary worked as a quality manager for Goose Island Beer Company in Chicago.  While at Goose Island, she was quantifying and regulating beer measures such as alcohol percentage, bitterness levels, sulfite presence, and color.  One quirk of working at a Chicago-based brewery was that Mary had to analyze the water chemistry and recommend brewing adjustments depending on the seasons.  Chicago sources it's drinking water from Lake Michigan, which undergoes drastic changes during the spring and fall as the surface and deep waters mix.
One other challenge about brewing beer is that the product must taste the same year after year.  Contrast this with making wine, in which it is acceptable and even expected that a 2008 Cabernet Sauvignon doesn't taste exactly like a 2009 vintage.  Mary's analytic techniques help a brewer adjust to changes in hops and barley (where malt originates) that occur with different growing conditions each year.
Ms. Pellettieri teaches about numerous brewing subjects.  At the Siebel Institute in Chicago, America's oldest brewing school, she leads a sensory analysis course that entails how humans perceive food and drink.  Teaching this course requires knowledge of physiology, psychology, and human biases.  Since Ms. Pellettieri is a highly regarded sensory analyst, she is recruited to judge many beer competitions.  She has judged the Great American Beer Festival, the World Cup of Beer, and the Festival of Wood and Barrel Aged Beer, which is being held next in Chicago on November 16, 2013.
At MillerCoors, Mary teaches new hires about the raw materials that go into beer.  All beers start with the same basic ingredients: water, malt, hops, and yeast.  At the beginning of the class, most employees think water has the biggest impact on the beer's flavor.  However, by the end of class, almost everyone agrees that yeast is the most important factor.  "Yeast takes all of the [raw] materials, chews down all the nutrients, makes carbonation and alcohol, and leaves some residual sugar for body and sweetness," Ms. Pellettieri notes.  "You can take one wort, put three different yeast [strains] in it, and make three totally different beers."  This occurs because each strain of yeast produces a unique combination of compounds, in addition to the alcohol and carbonation, that create different flavors.
Through the Siebel Institute, Ms. Pellettieri has taught many small brewery managers about quality control. These topics are especially helpful to brewers who may not have a scientific background.  "Too many times people set [specifications] tighter than process or even tighter than measurement variation and they run around trying to fix stuff that they can never fix."  Students walk away knowing how well they can control the brewing process, what the expected variations should be, where interference can occur, and how well their instruments can measure.
This month, Mary becomes the new president of the Master Brewers Association of America, a professional organization celebrating 125 years of technical leadership for the brewing industry.  She credits former colleagues, Ilse Shelton of the Siebel Institute and Kathy Kinton Williams of MillerCoors, with her involvement in professional associations.  Both Ms. Shelton and Ms. Kinton Williams occupied leadership positions at national brewing organizations and encouraged Ms. Pellettieri to do the same.  Mary believes she's become a better leader with a broader outlook after being involved in professional organizations.  And now, she tries to pay it forward as much as possible and encourage her younger colleagues to get involved, network, and participate in professional associations.
After 4 years with MillerCoors, Mary is leveraging her expertise in brewing science and launching her own consulting business, La Pavia.  She will be helping new breweries establish sensory analysis programs and quality control processes.  "I'm pretty excited that I'll be able to help people with some of the things that I really love doing.  I love problem solving, [but] I don't want to just come in and solve the problem and leave.  I want to help them learn how to do it themselves."  And, along the way, she will get to taste a lot of great beer.