Welcome to the AWIS Chicago Chapter!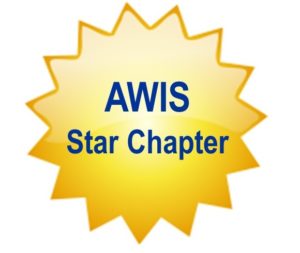 The Association for Women in Science (AWIS) is a non-profit organization dedicated to achieving equity and full participation of women in all areas of science, technology, and engineering.
The Chicago Chapter of the Association for Women in Science was founded in 1978 as a local chapter of the national organization.
2016 was an exciting year for the AWIS Chicago Chapter. We expanded our outreach programs, provided career development options and expanded our outreach collaborations with various local groups. In 2017, we will continue to offer networking events and links to volunteer opportunities. Please check out the upcoming events tab for future events!
Not an AWIS Chicago member yet? Joining is quick and easy! Sign up online at www.awis.org (be sure to select AWIS Chicago as your chapter).
Check out our Store and help support AWIS Chicago activities.
Want to keep yourself up-to-date on AWIS Chicago activities? You can join the AWIS Chicago group on LinkedIn and Facebook by clicking the icons on the bottom right of this page.
AWIS Chicago has recently been recognized as a Star chapter by AWIS National!